Speech Festival Training & Preparation Reviews

About my experience with the Speech Festival
I have a passion for helping students with the Speech Festival and have been providing training for over 15 years experience with a very strong track record. 

I hold a linguistics degree with a strong knowledge of poetry.
I see myself as a facilitator, guiding students and developing the talent and nurturing confidence and the skills children already have. 
Below are some of the e-mails and WhatsApps I have received from parents I have removed their names for privacy reasons.

I do not take credit for the success of these students - I merely do my best to nurture the students' own talent. I thank these parents for their kind comments, though.
- Wendy
Quick Links
Speech Festival 2017
It's the most amazing year on record! You are all stars!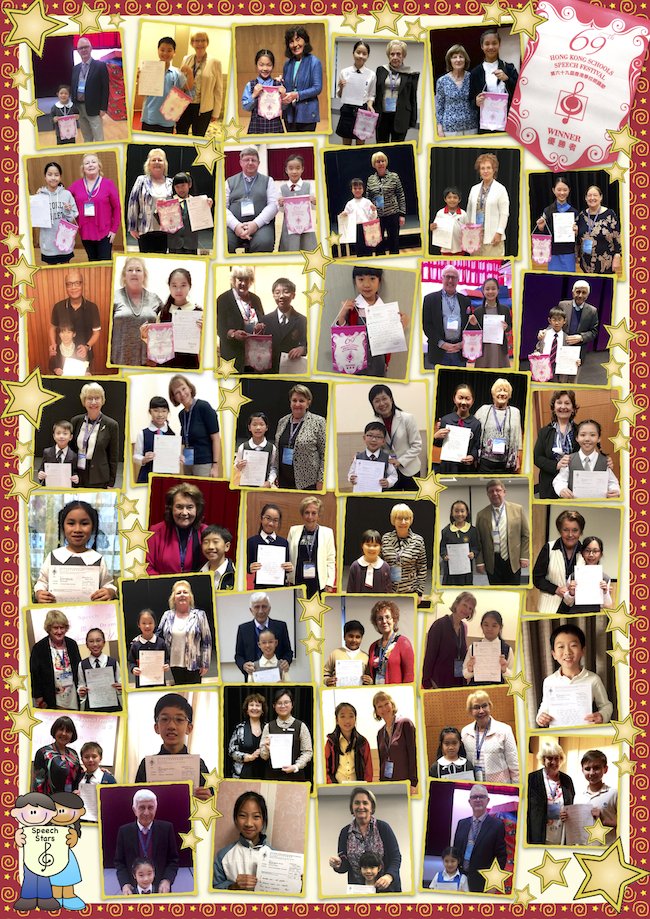 Here are just a few messages and comments from Parents & Students
WhatsApp Coaching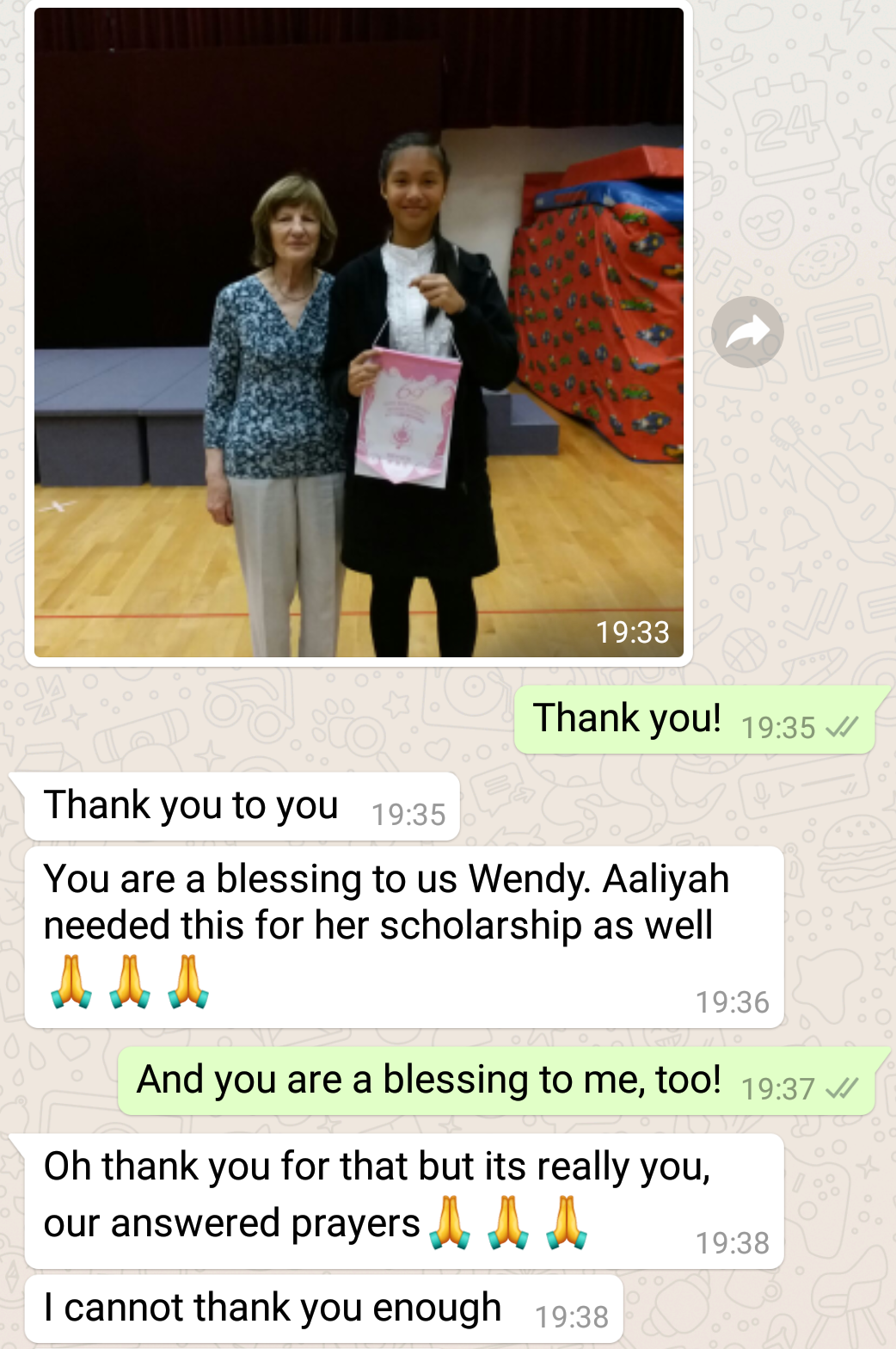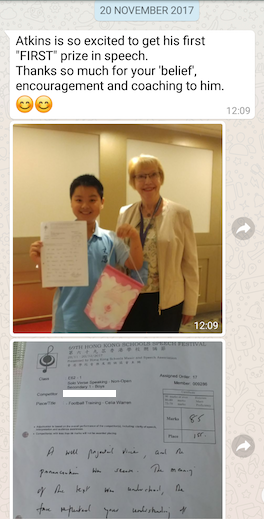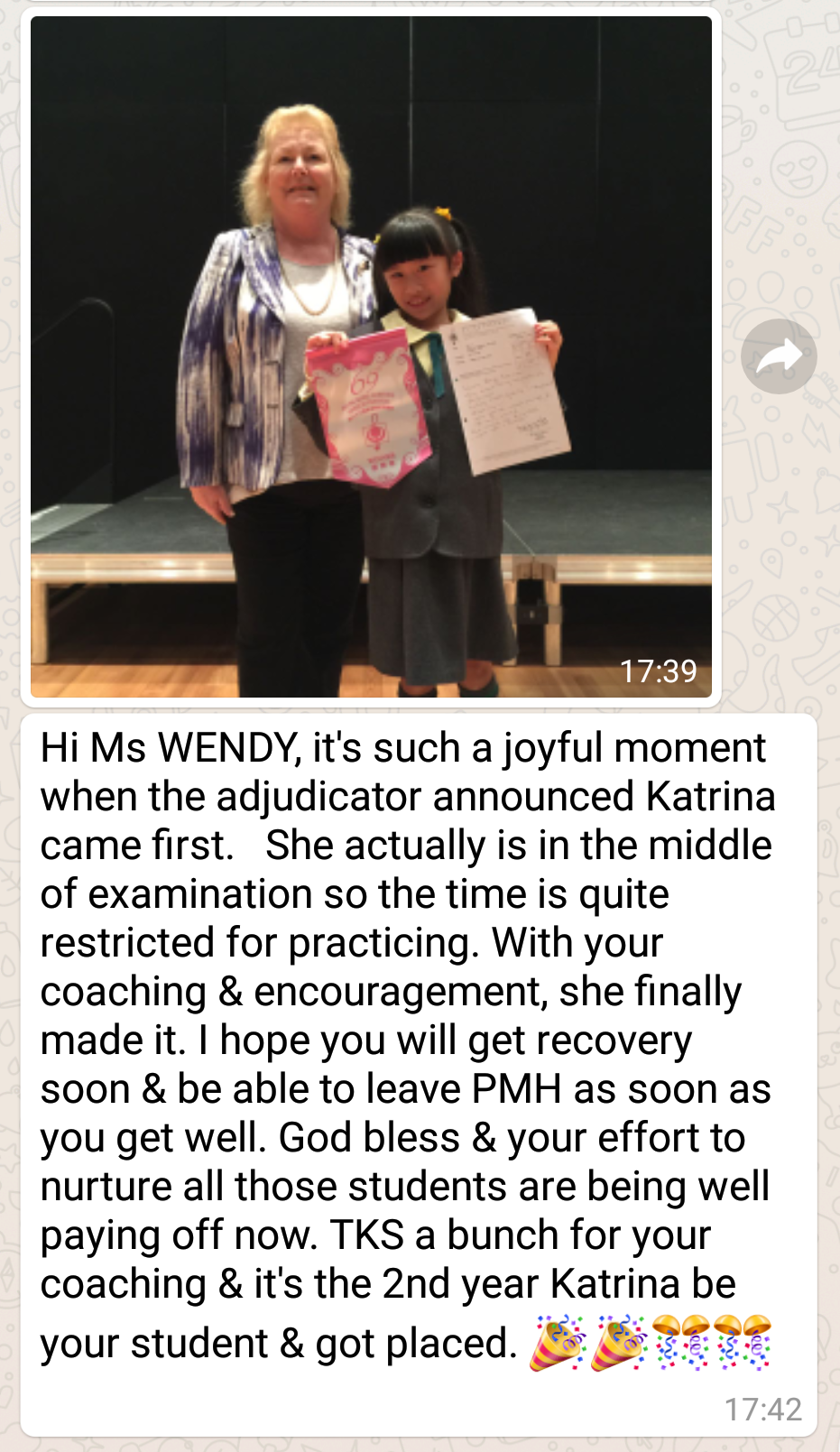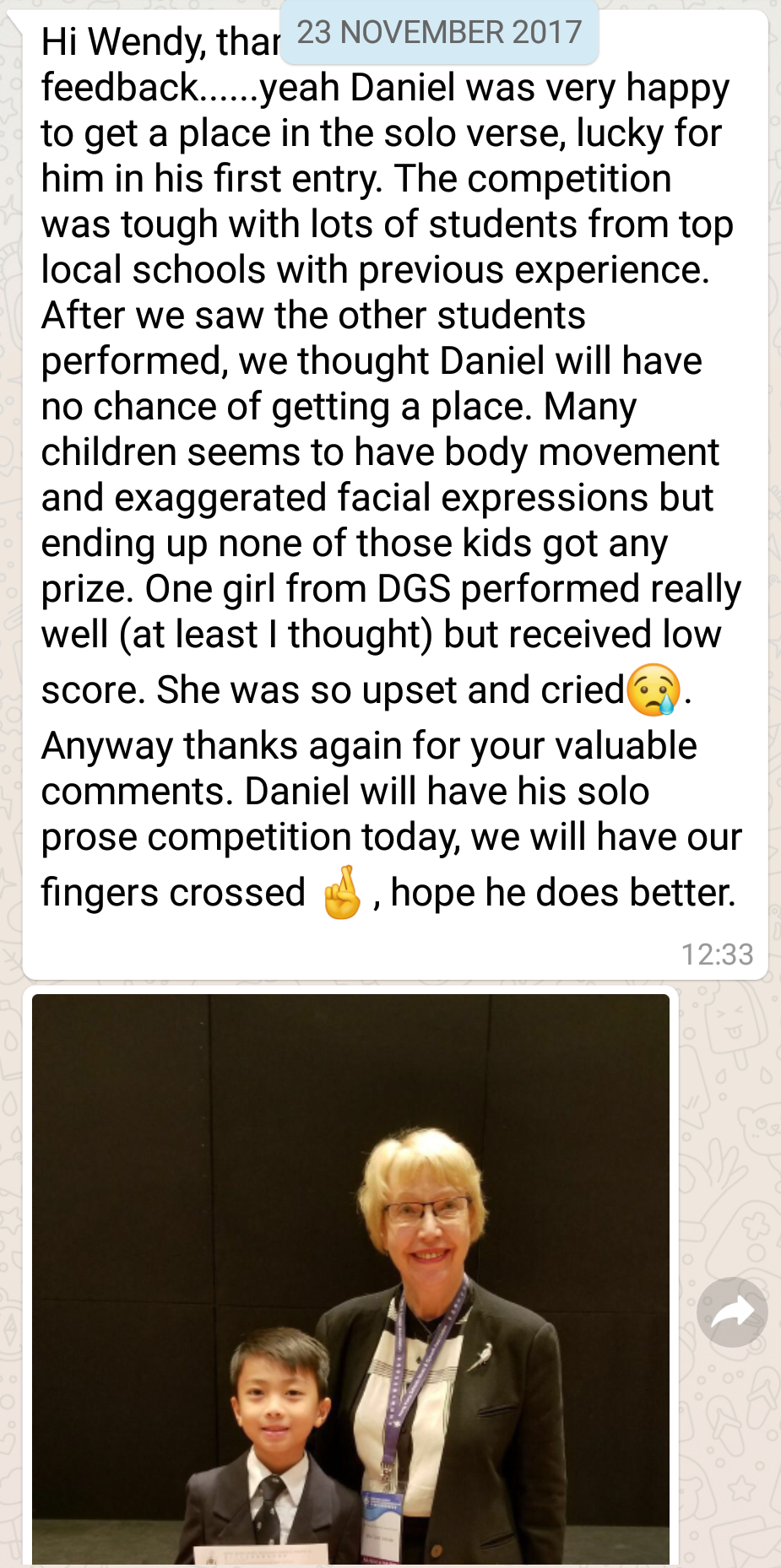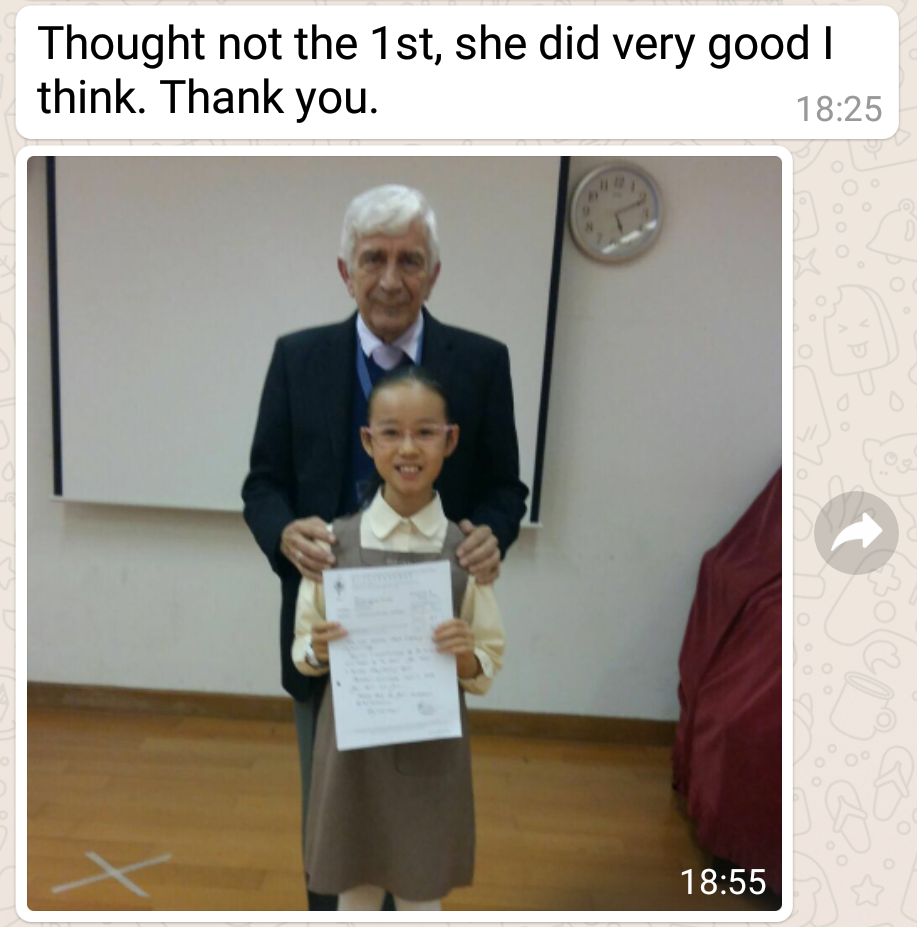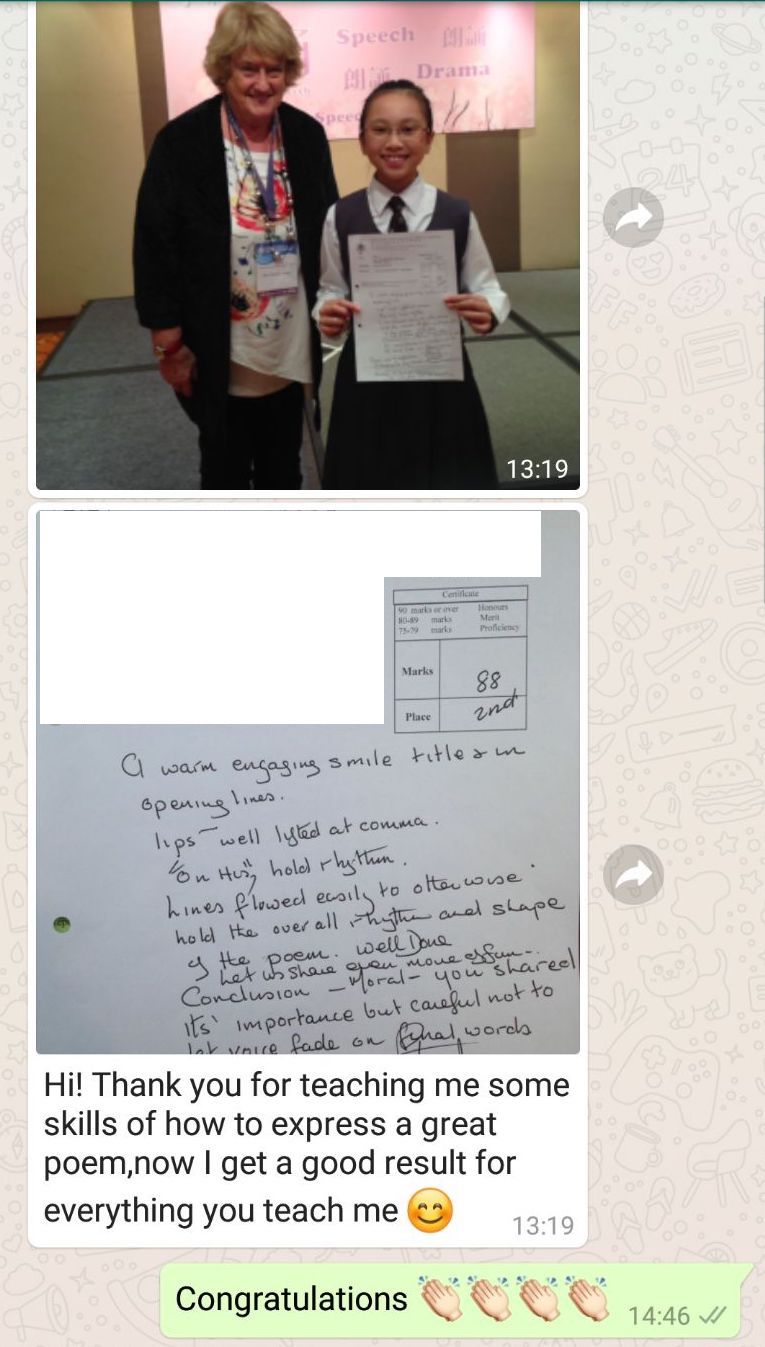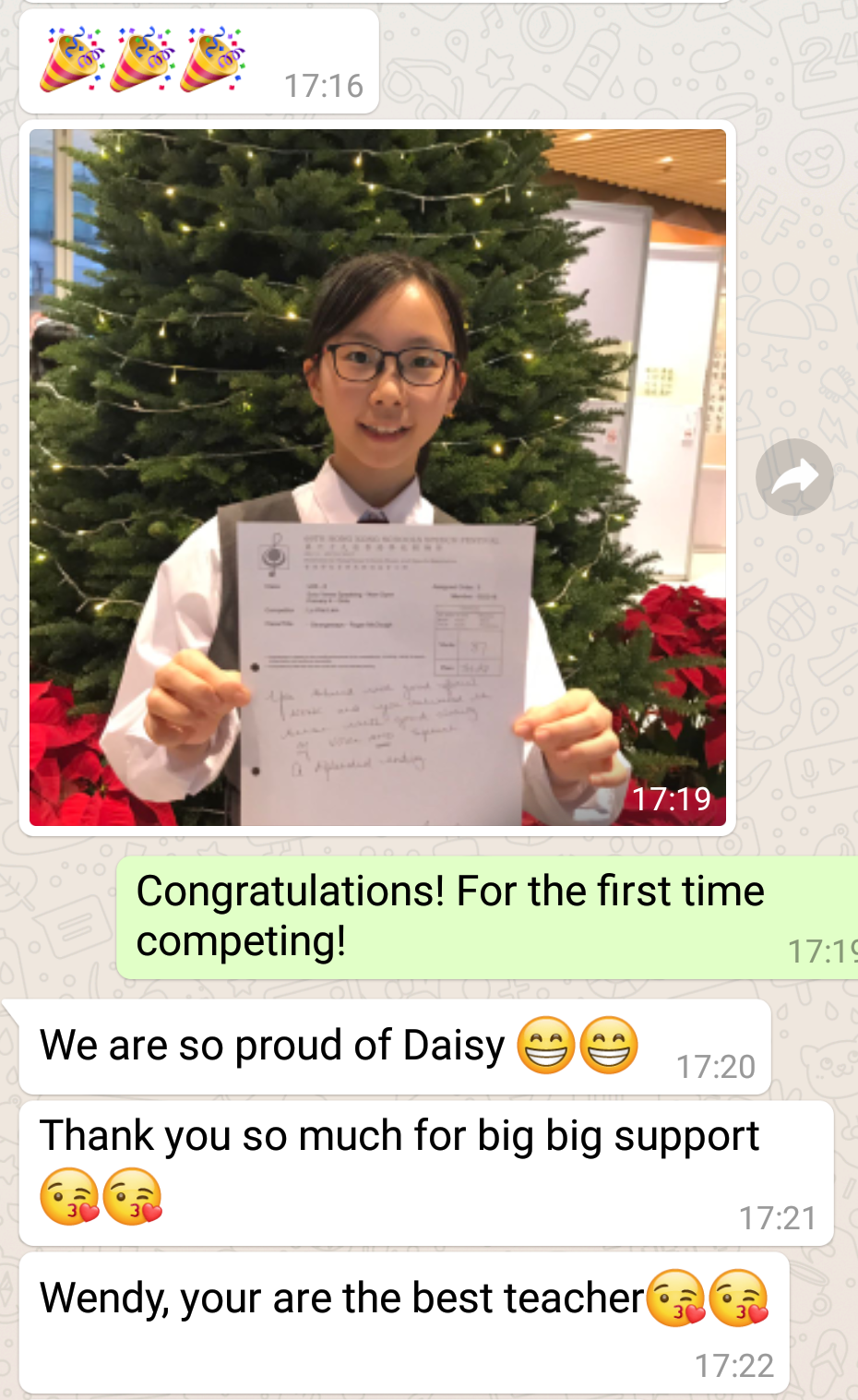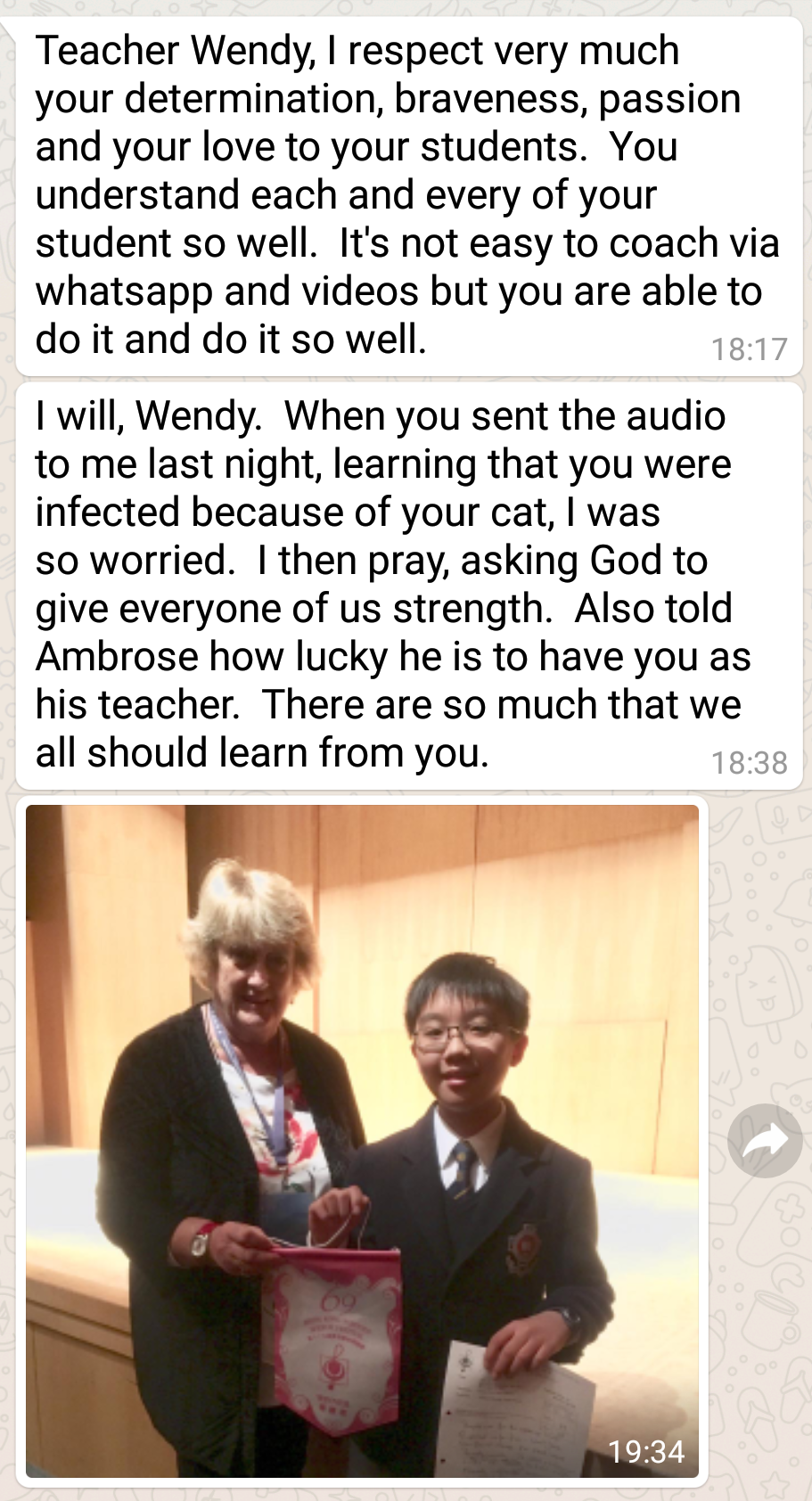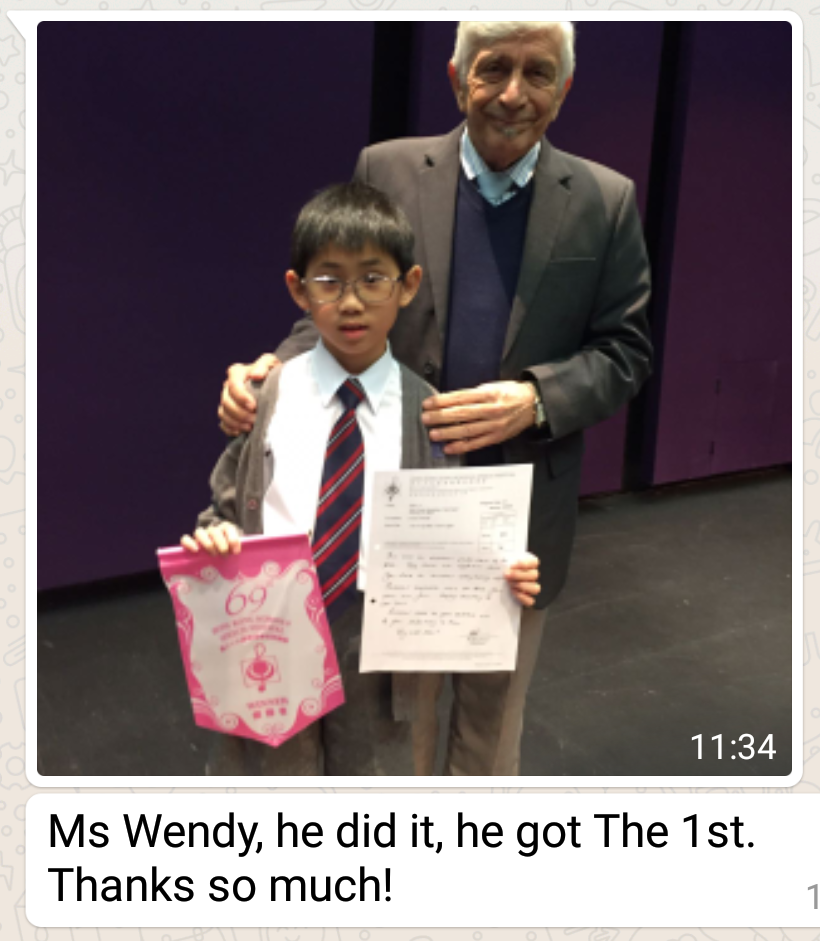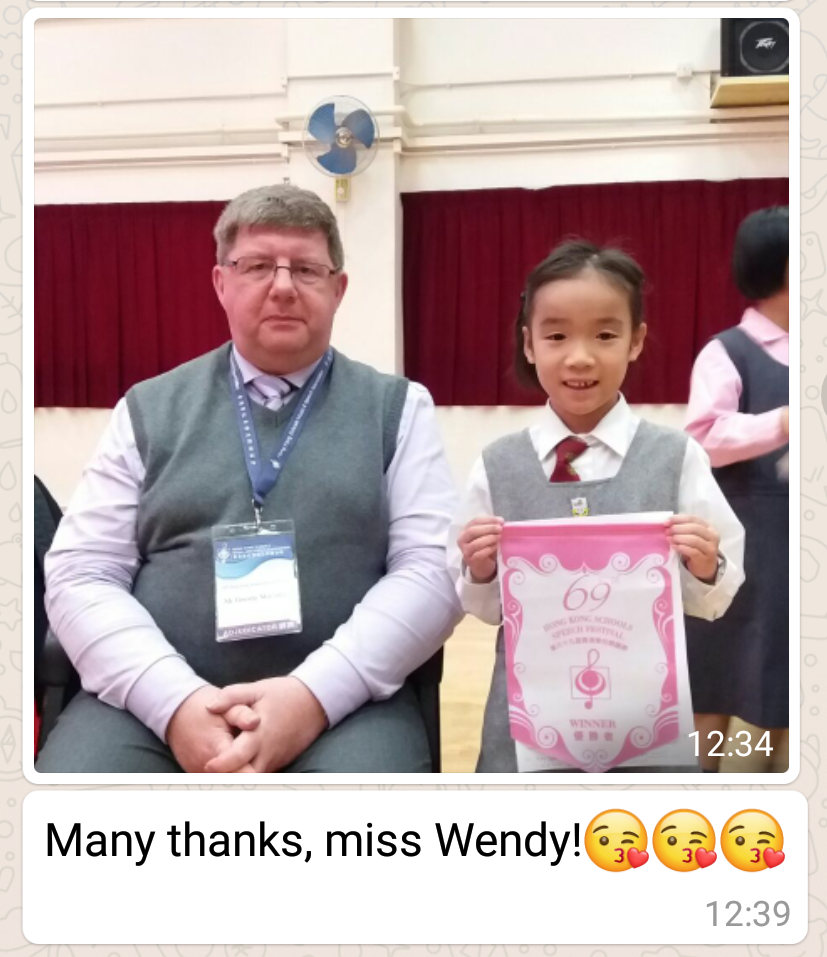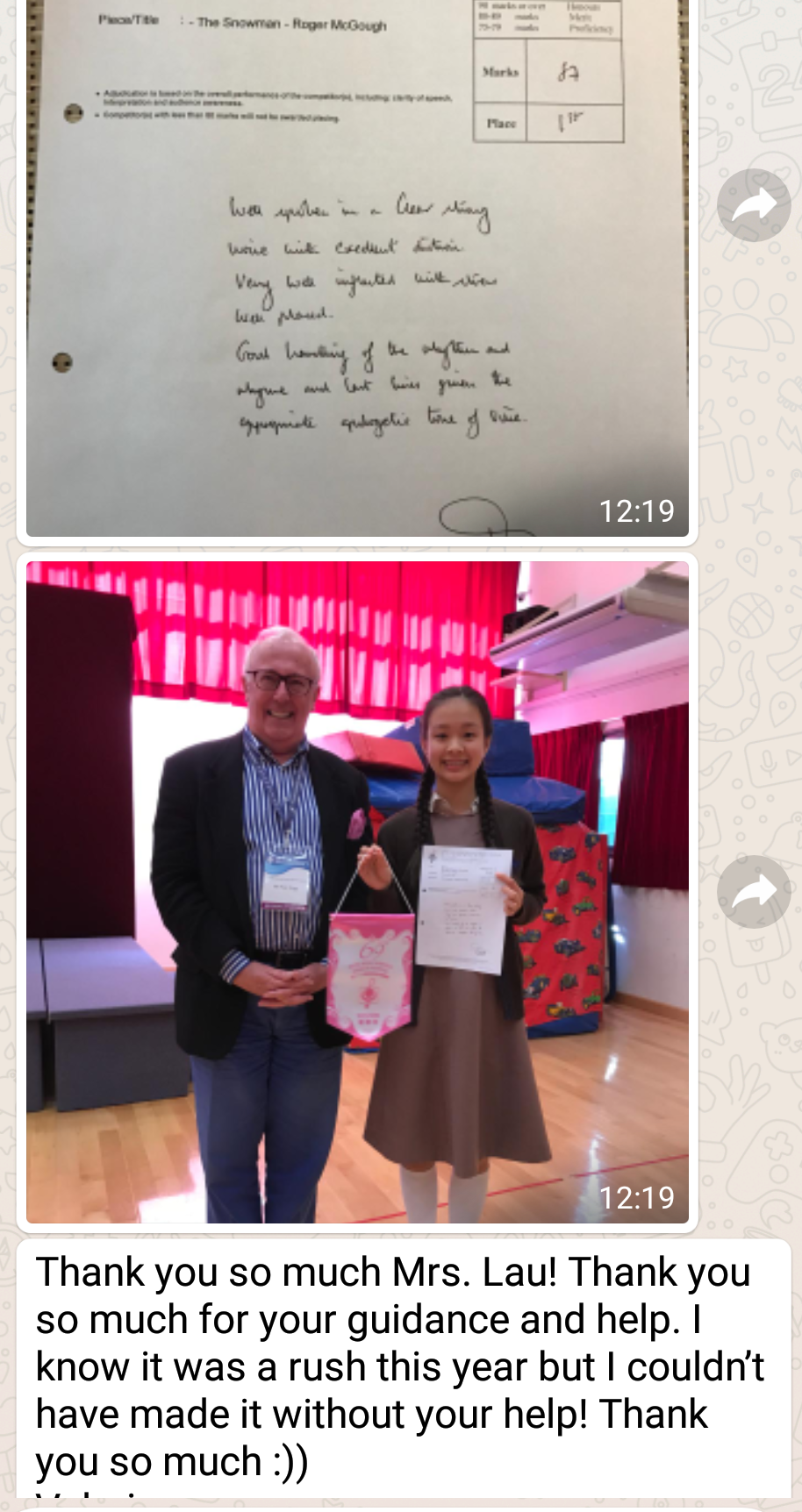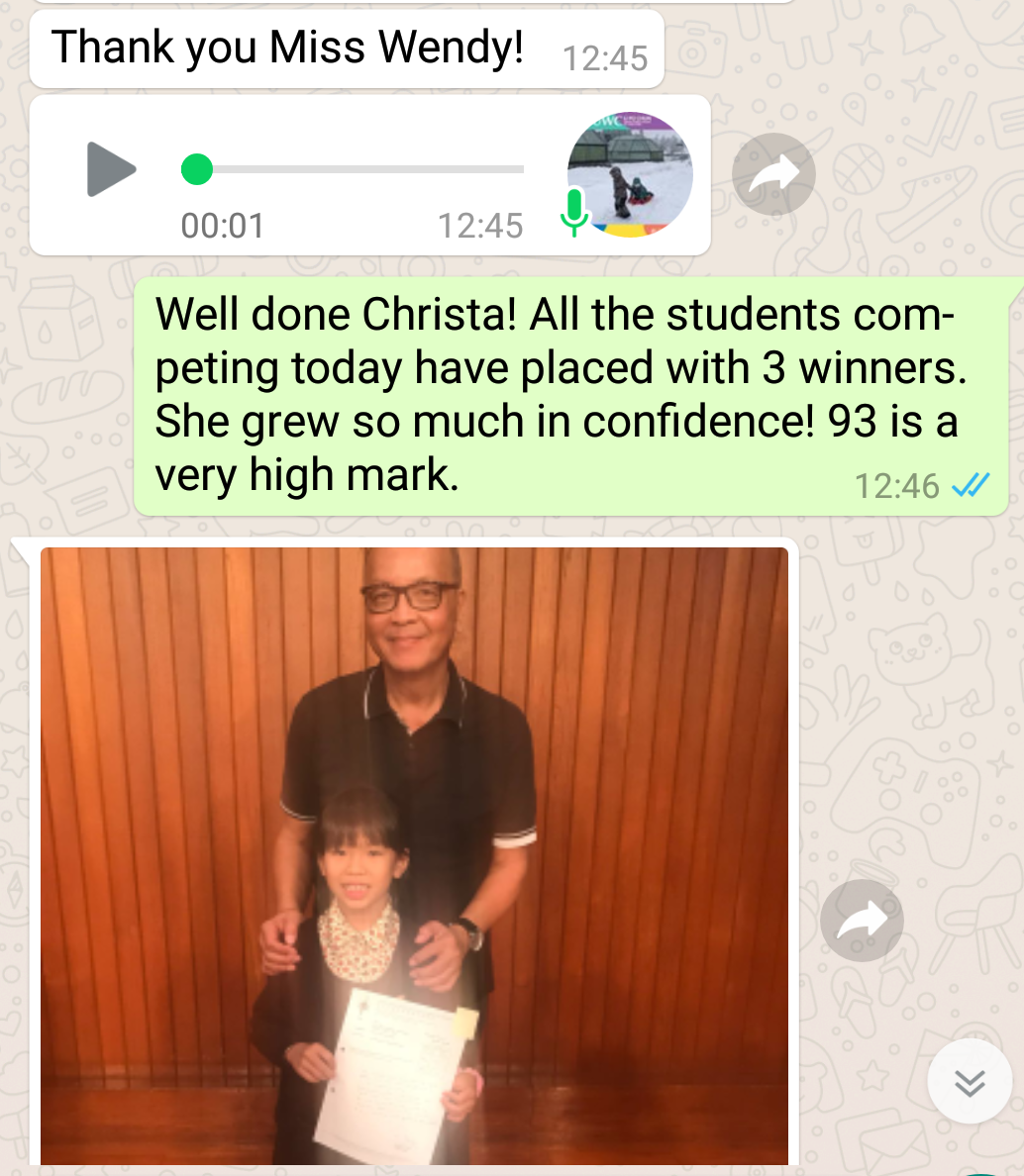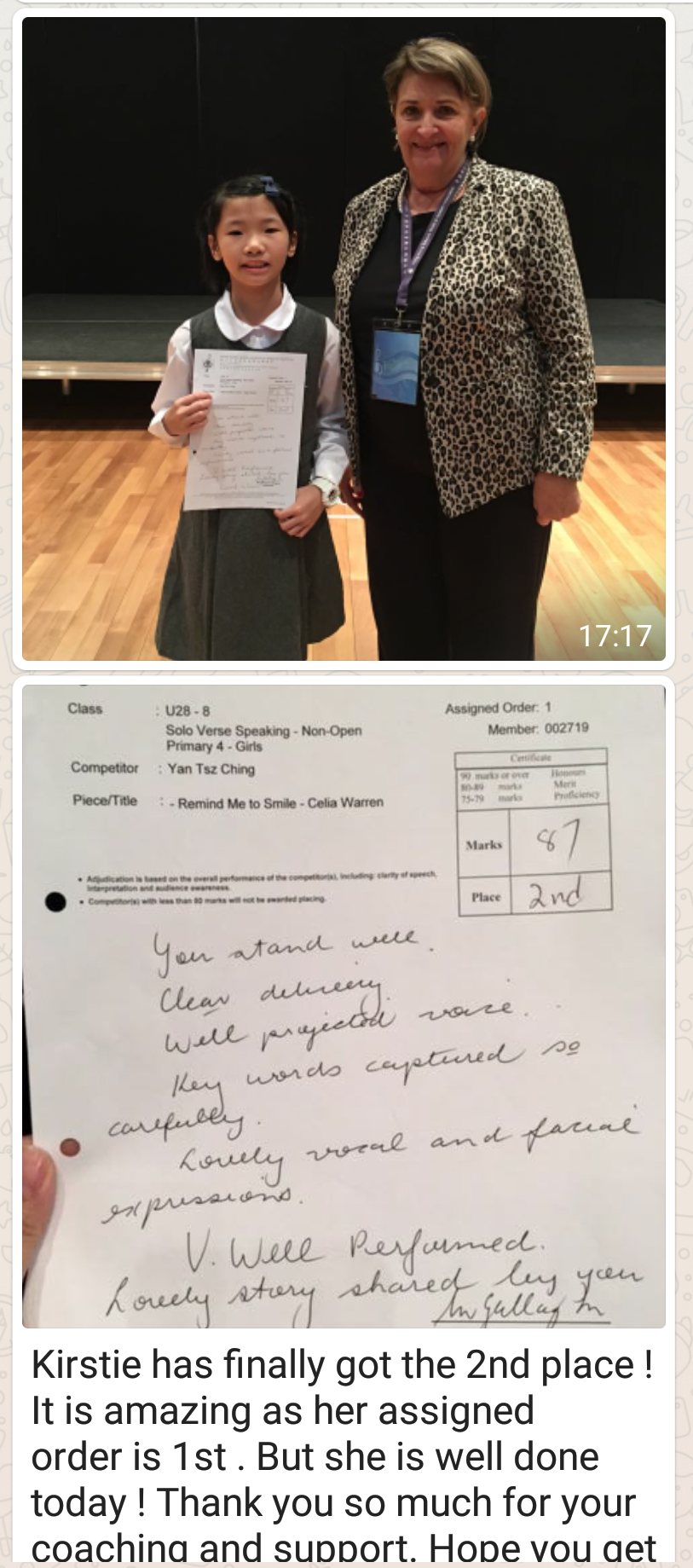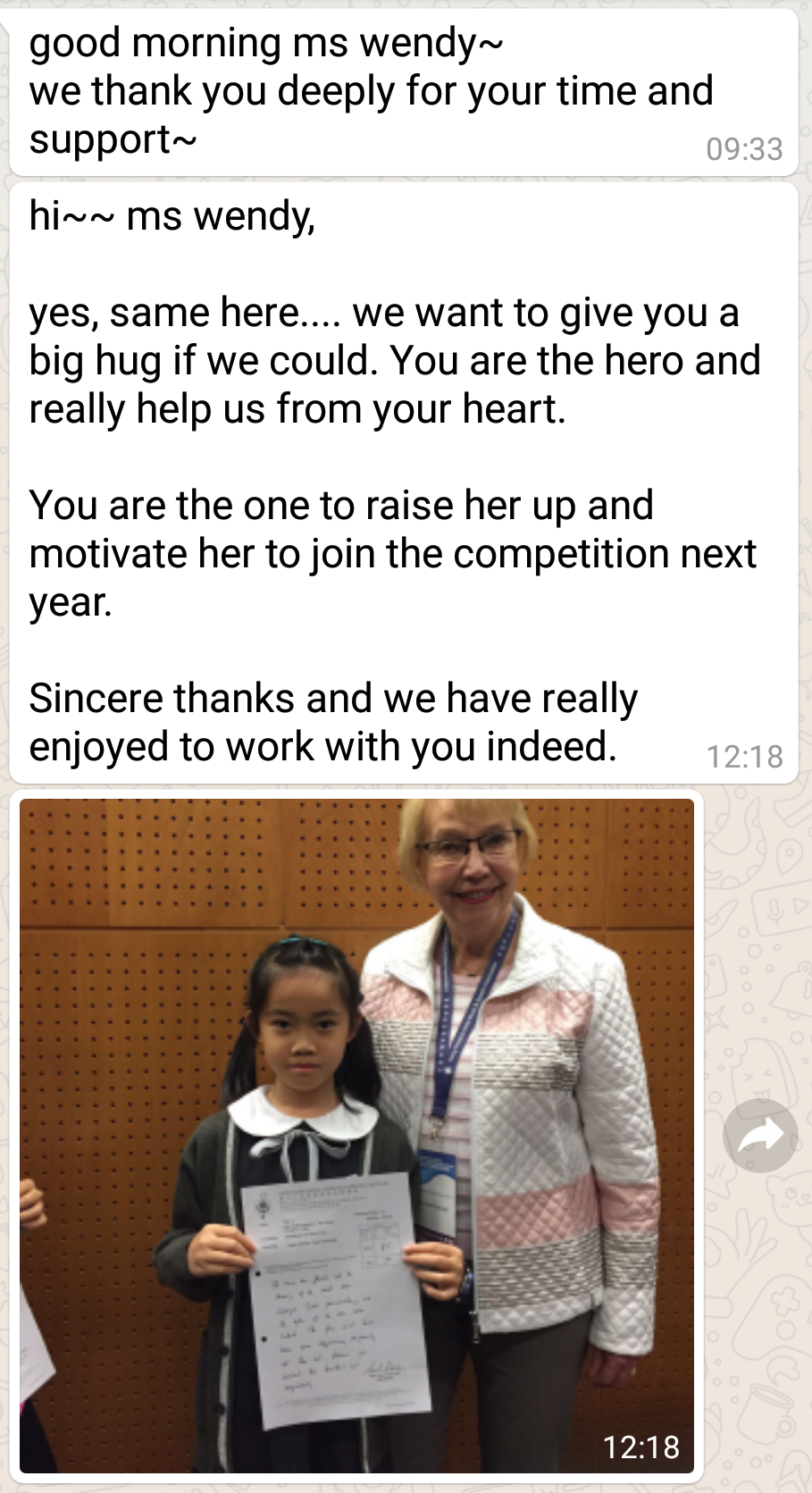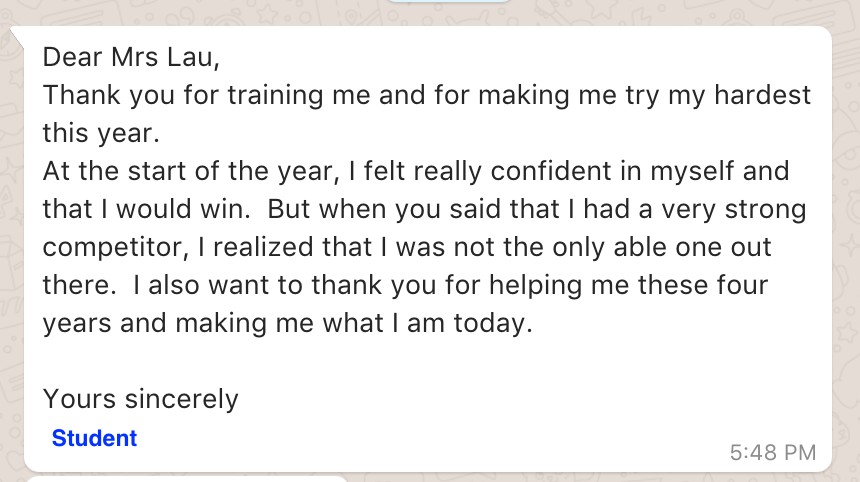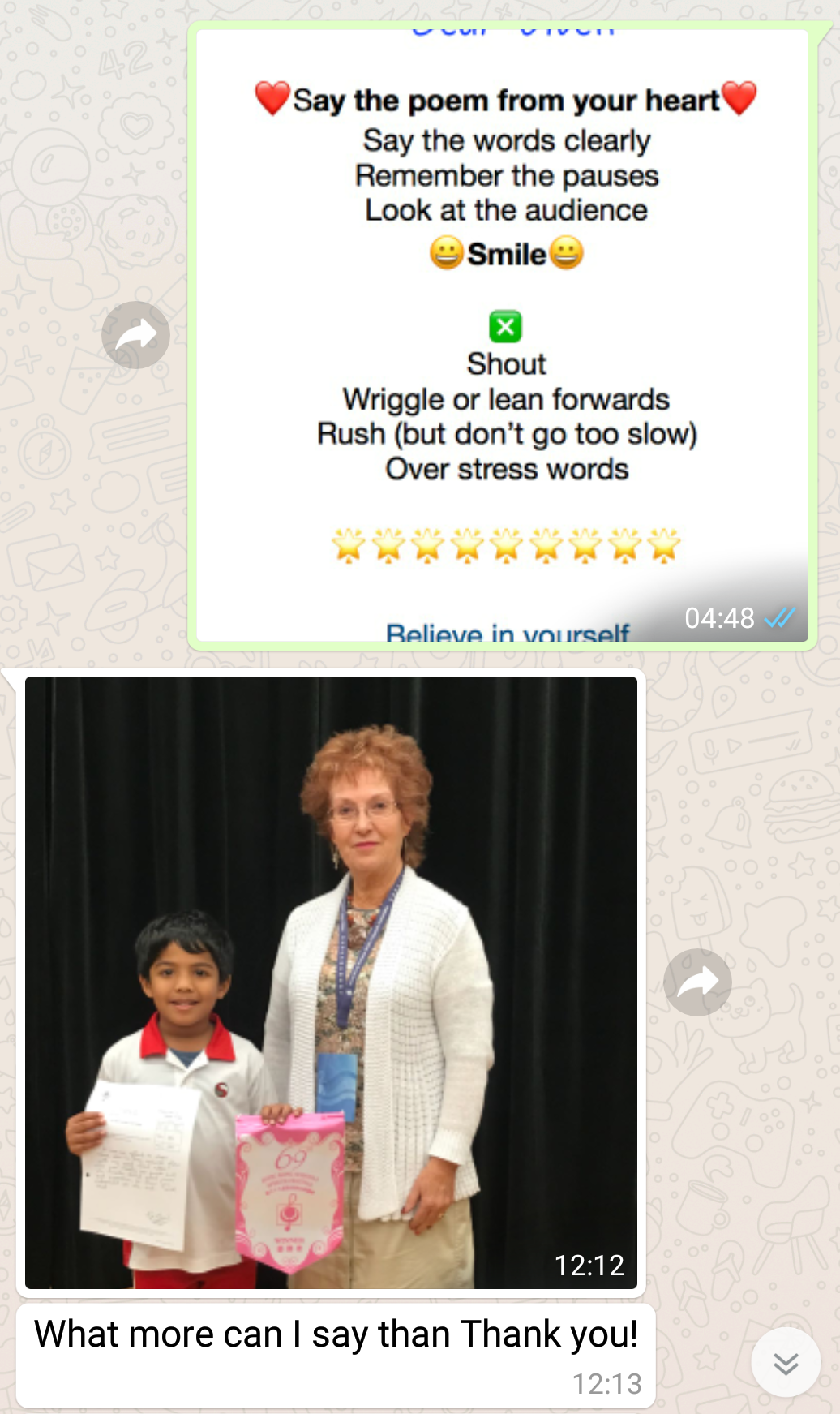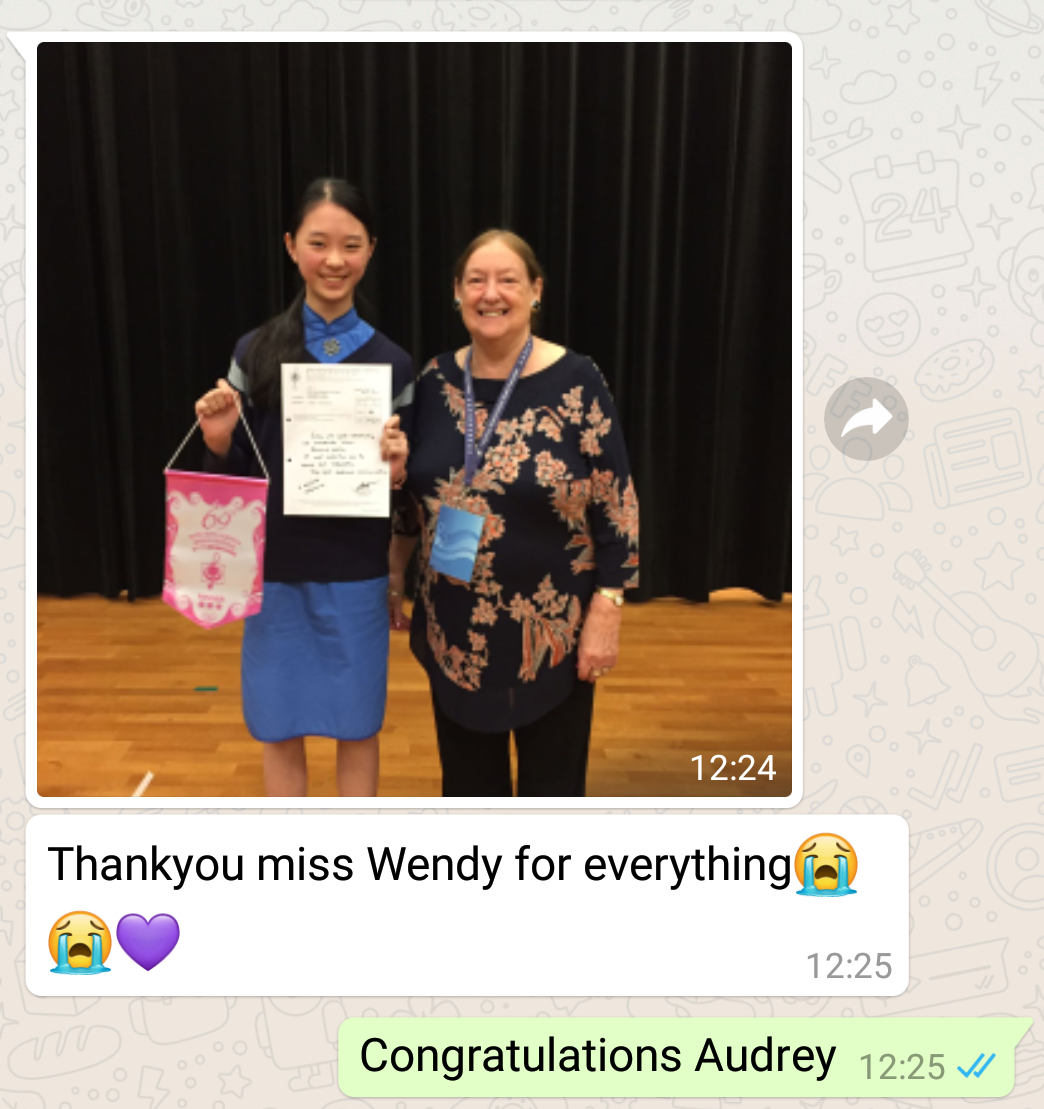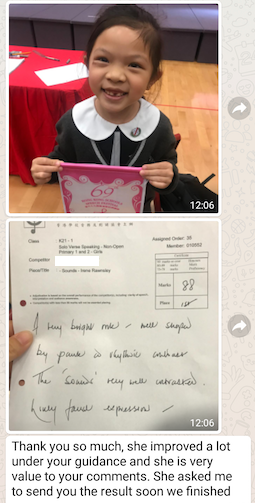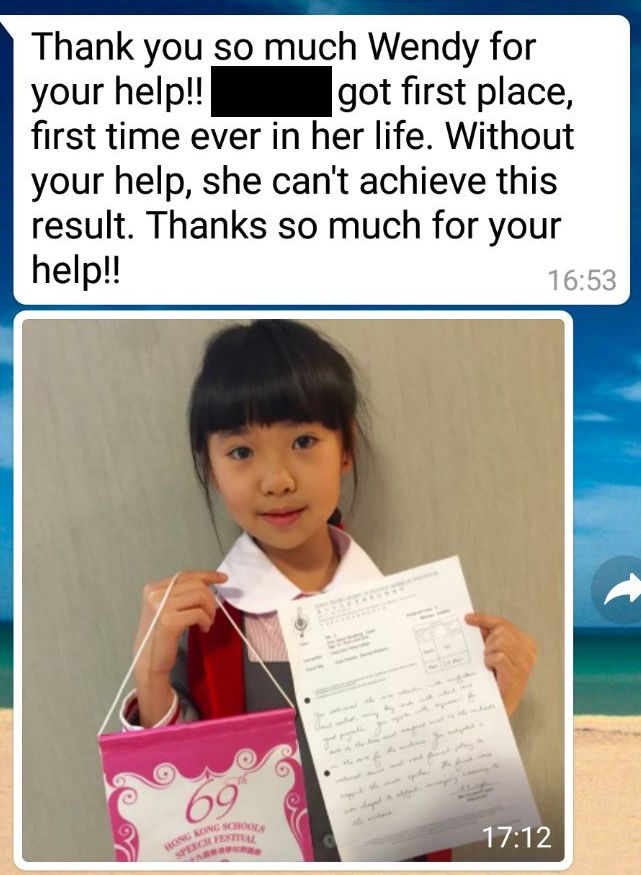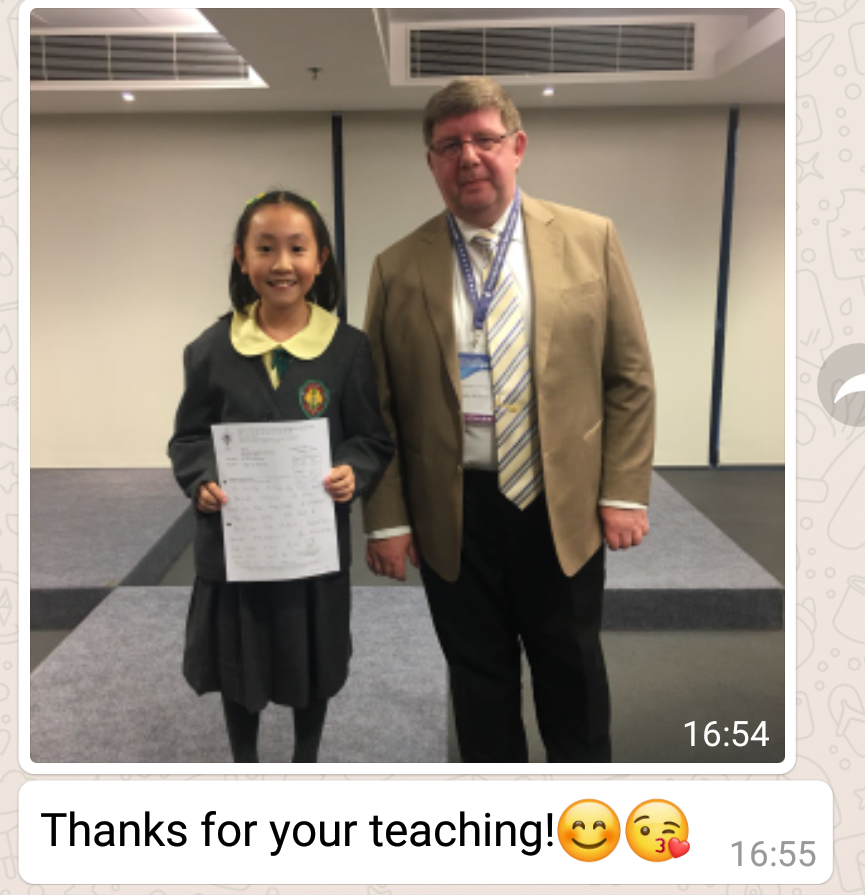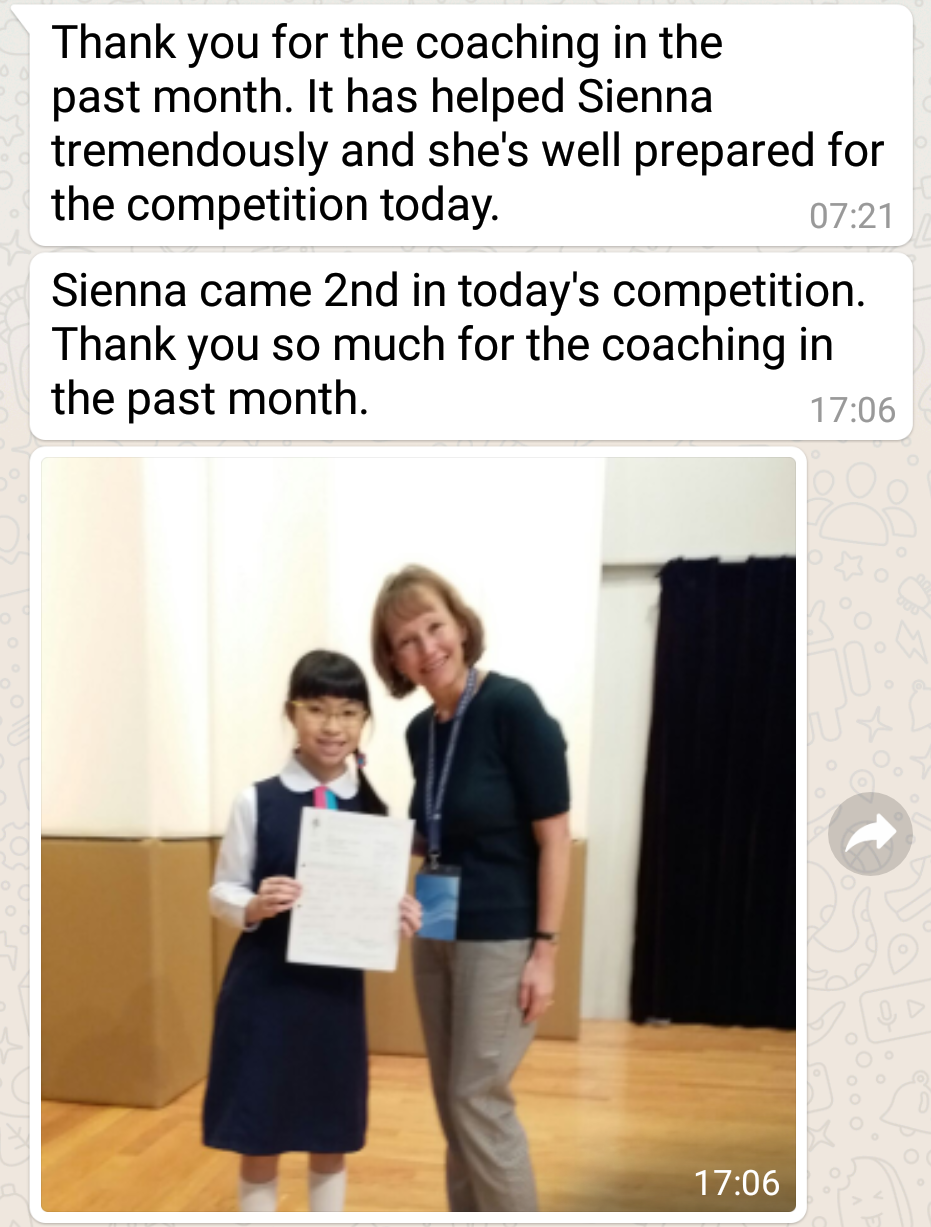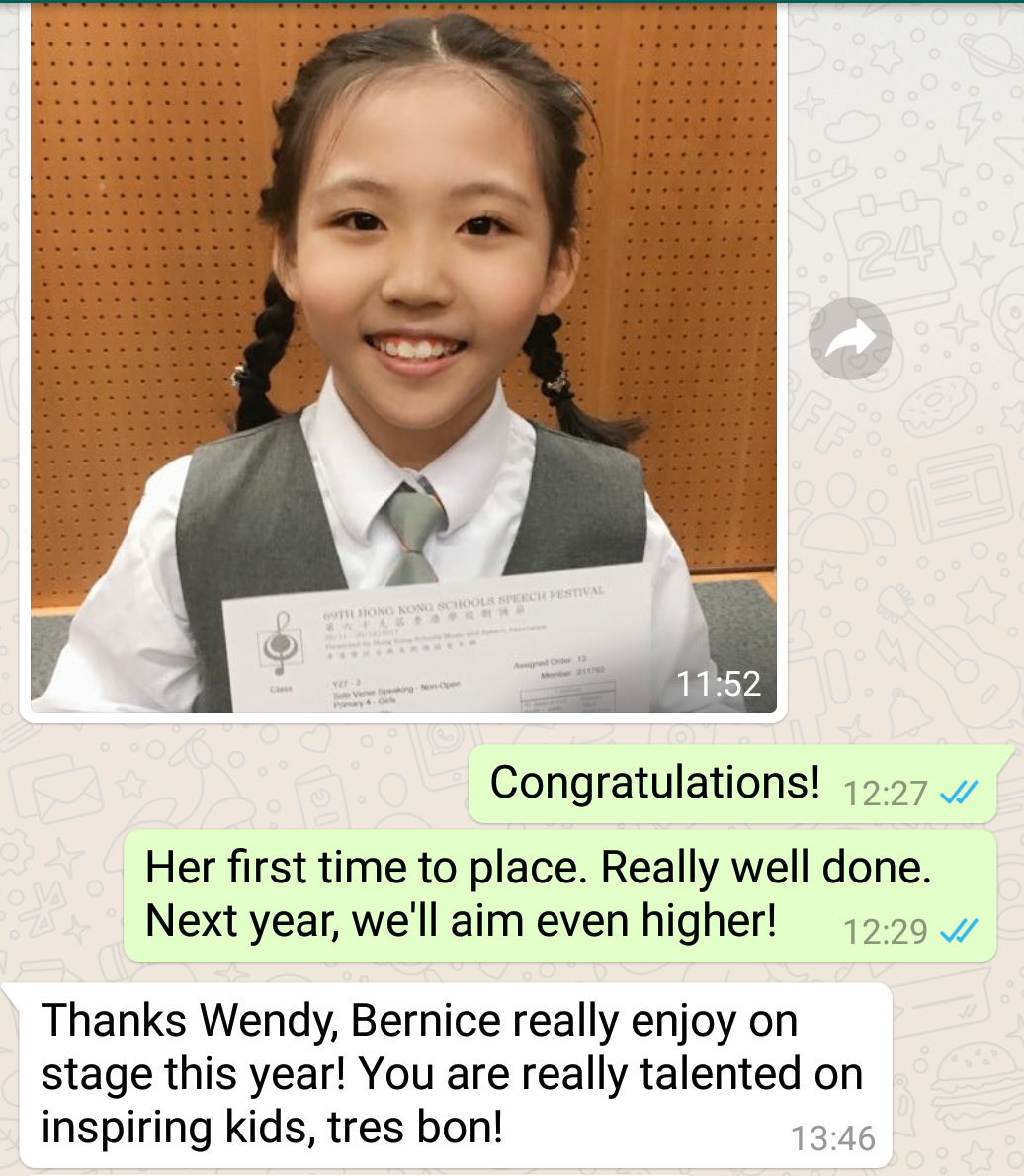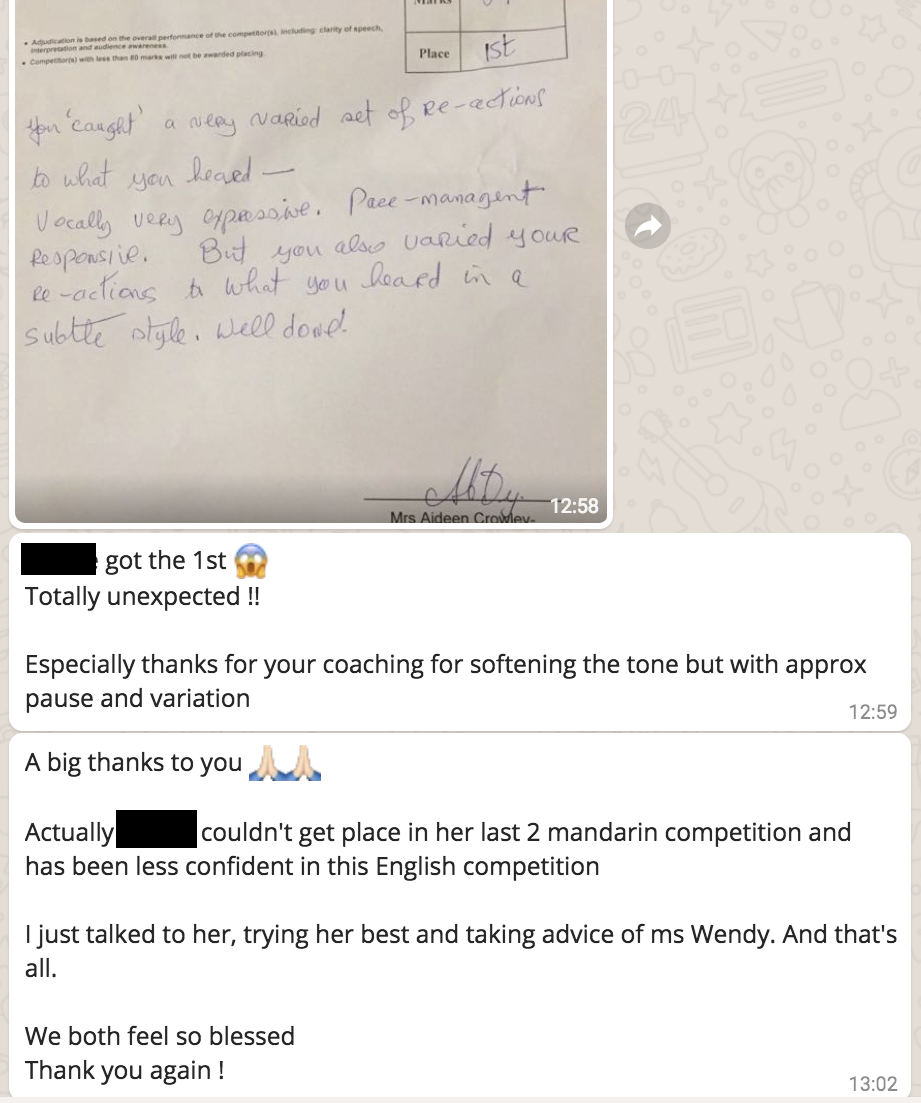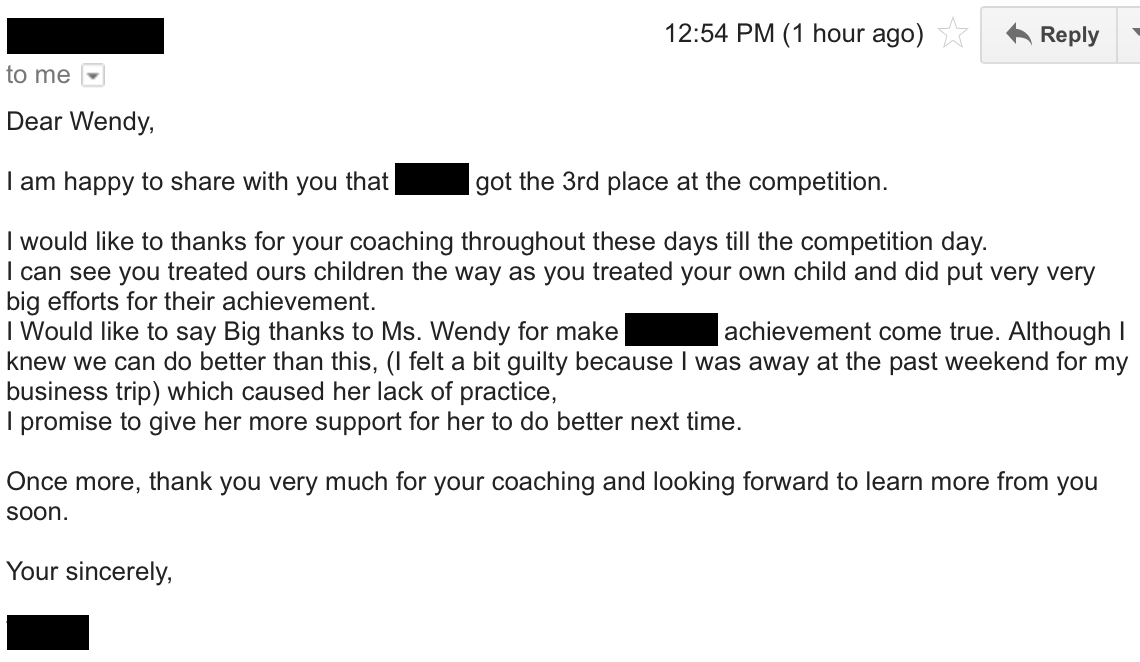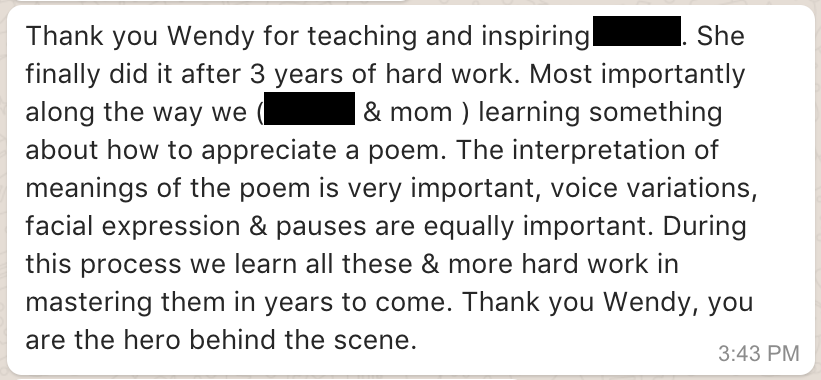 Facebook e-Rehearsal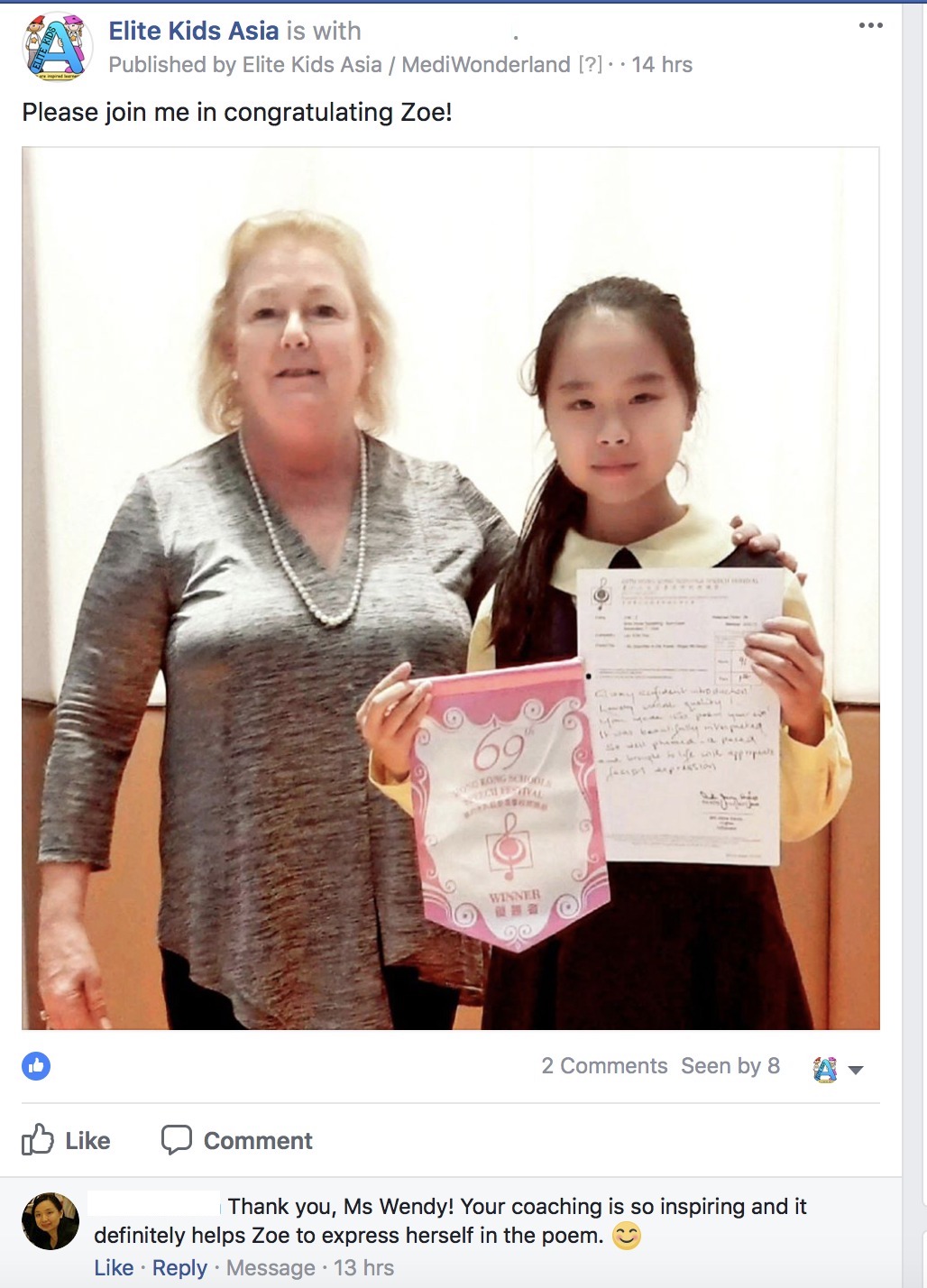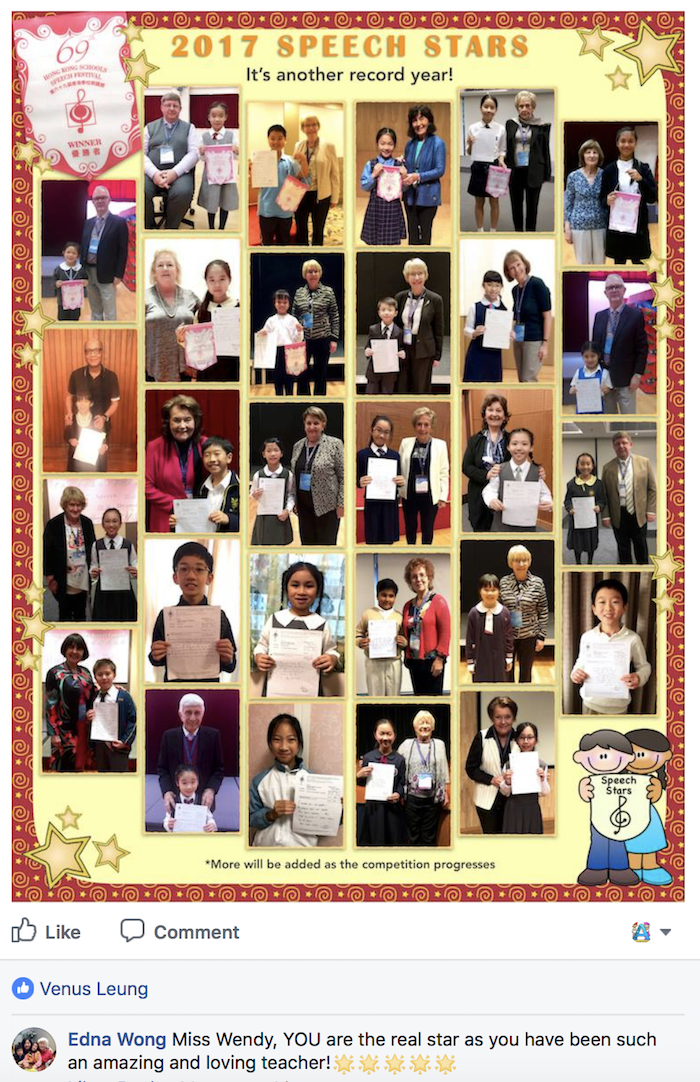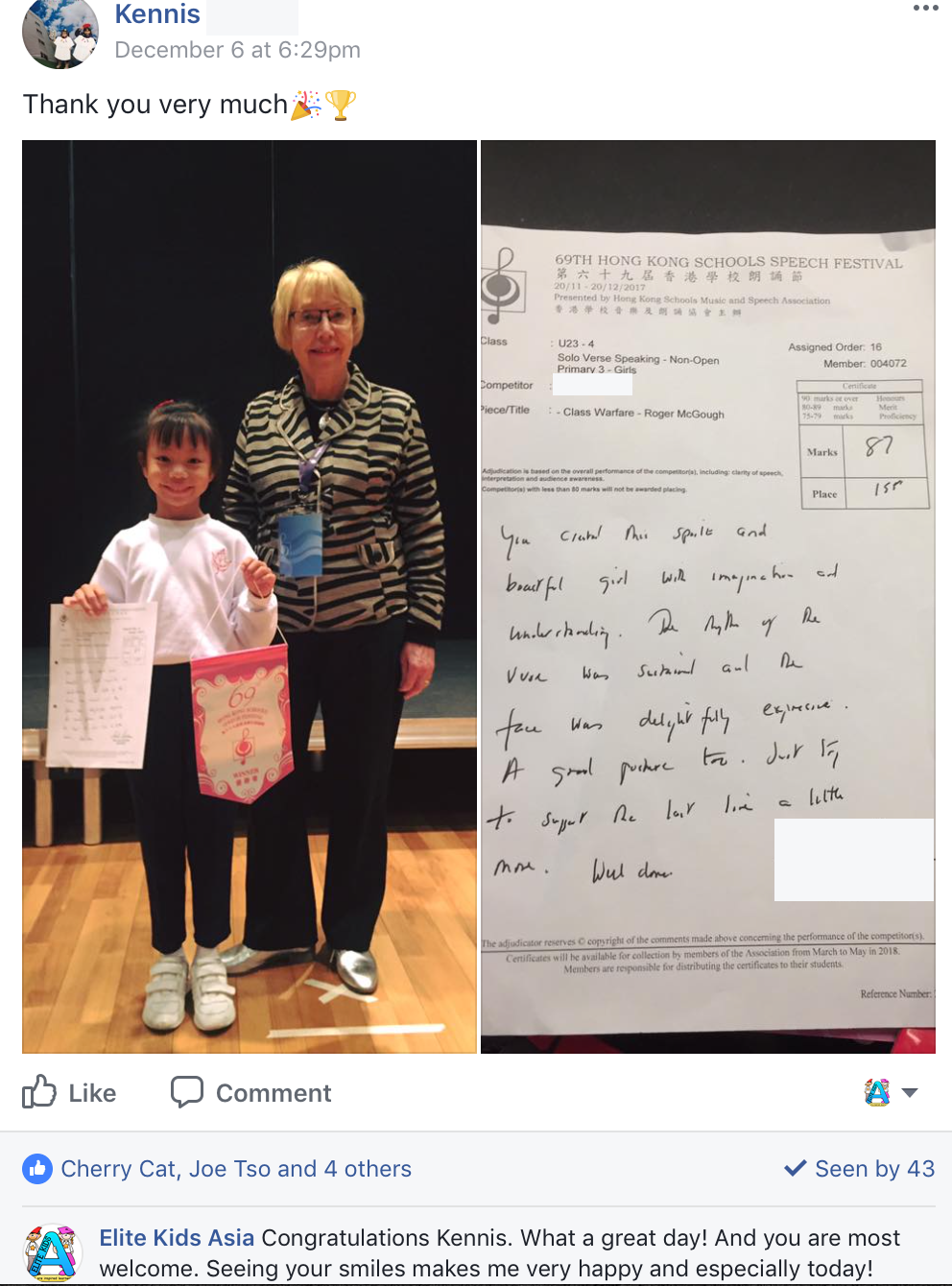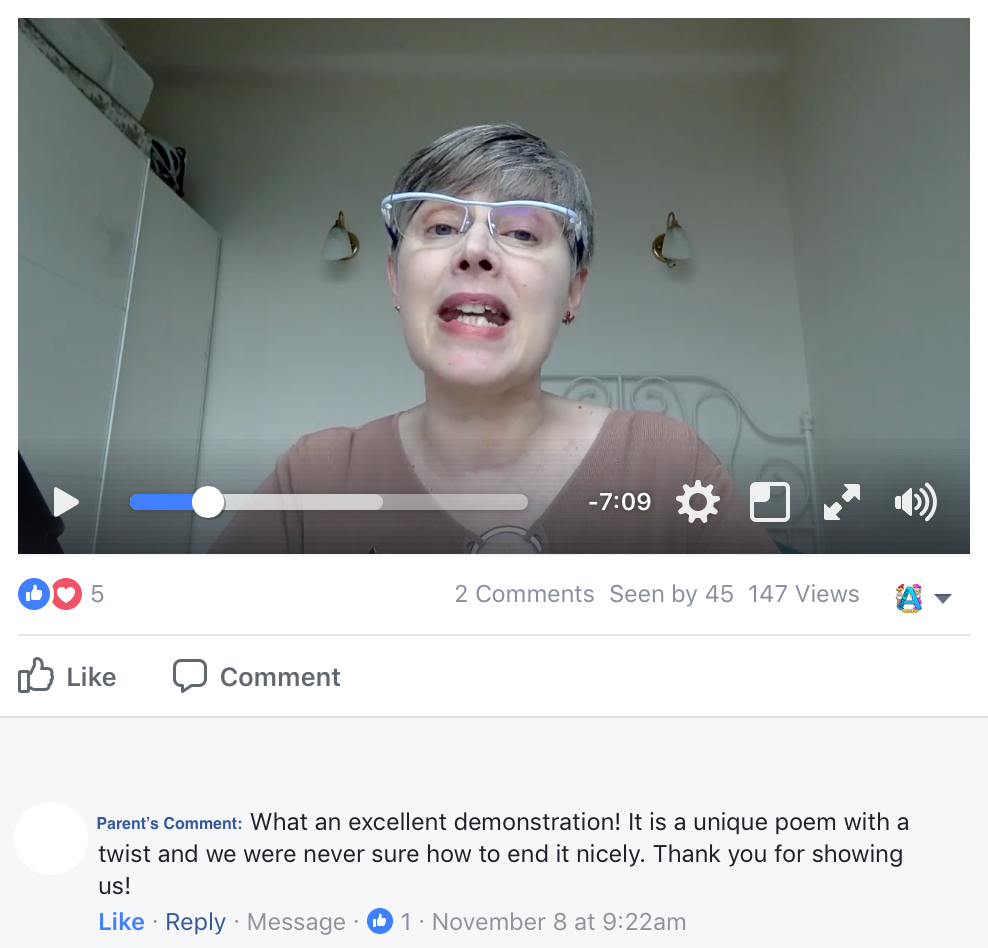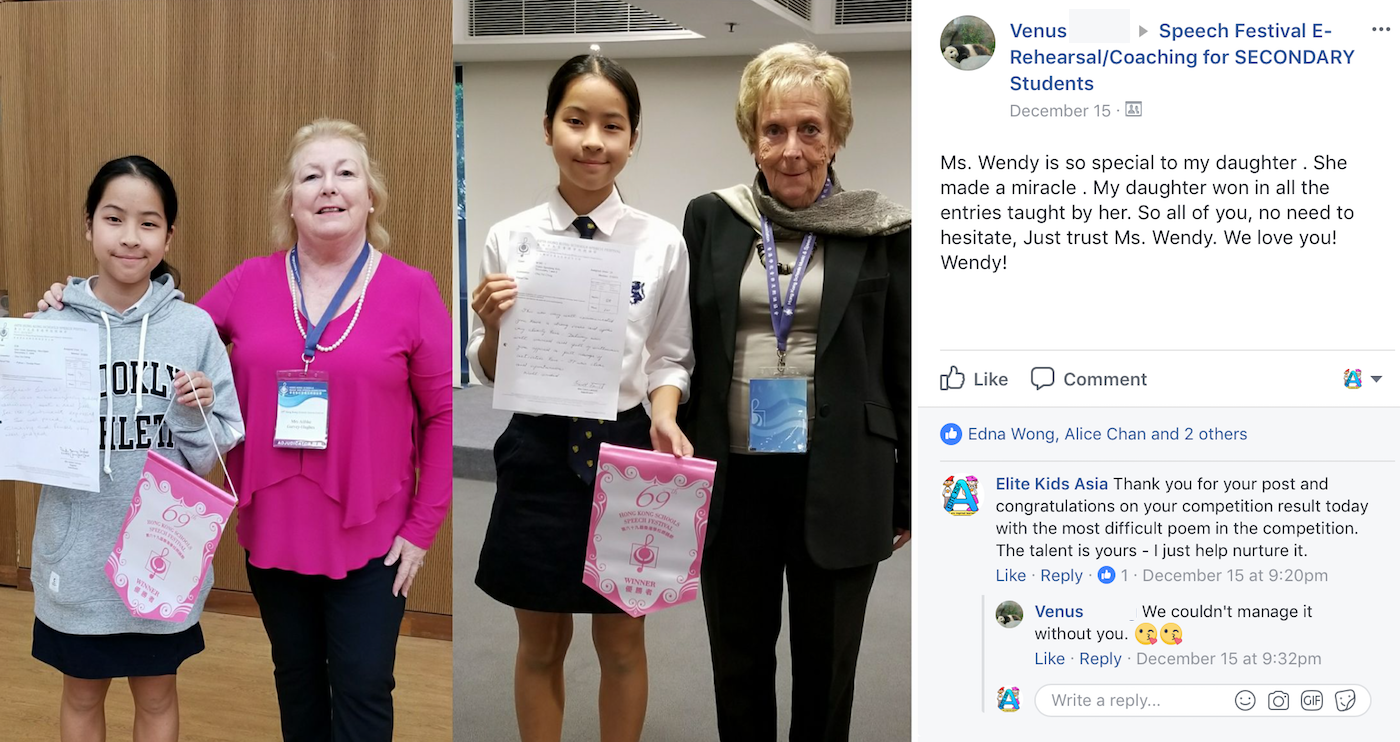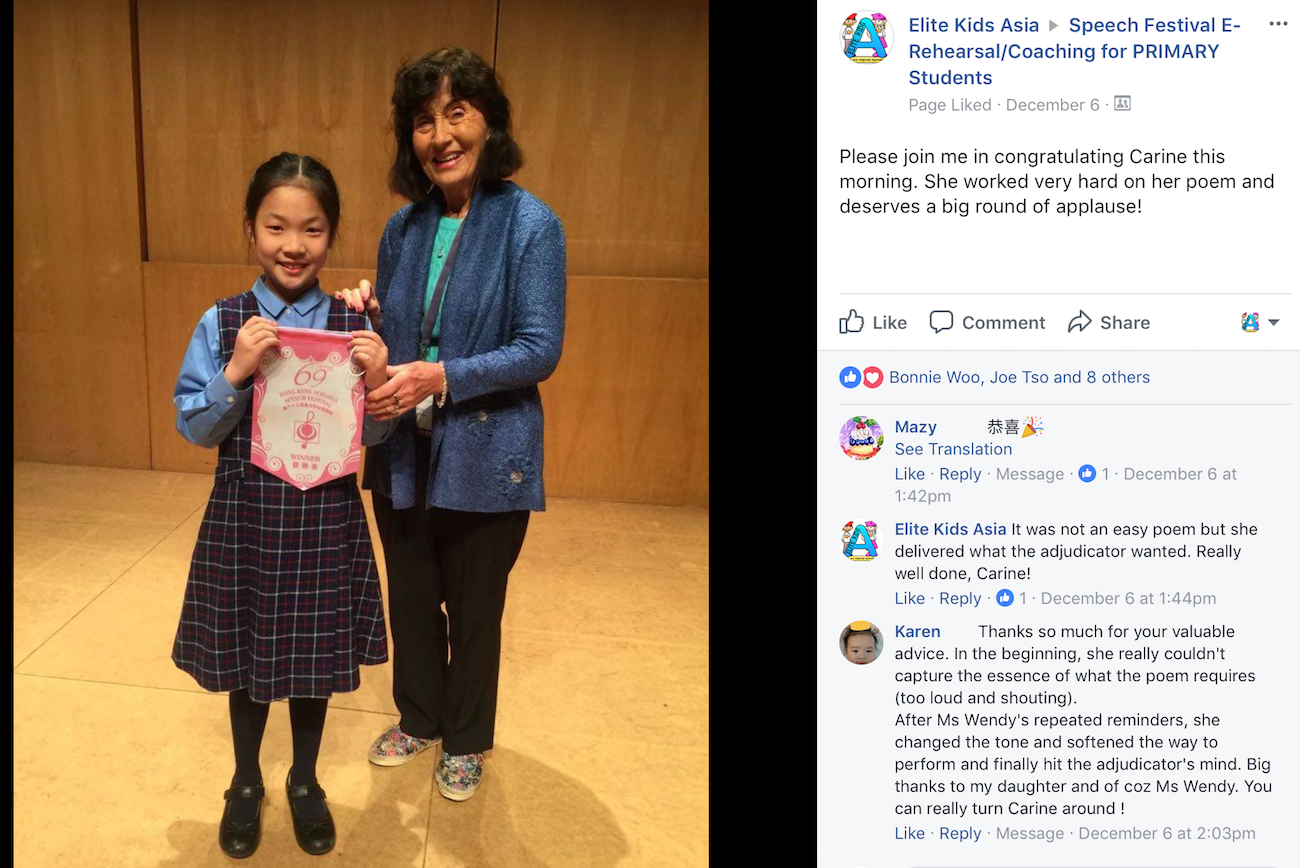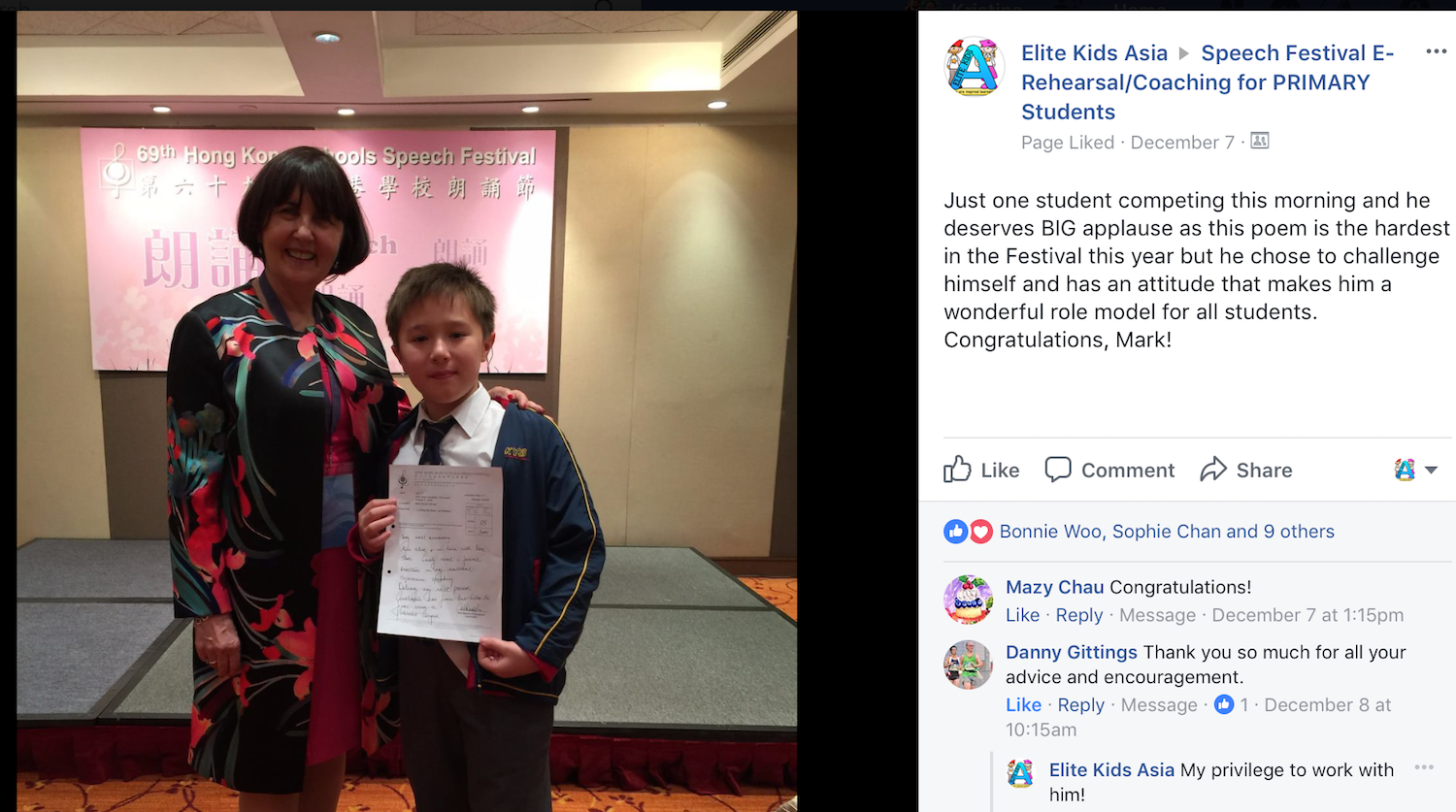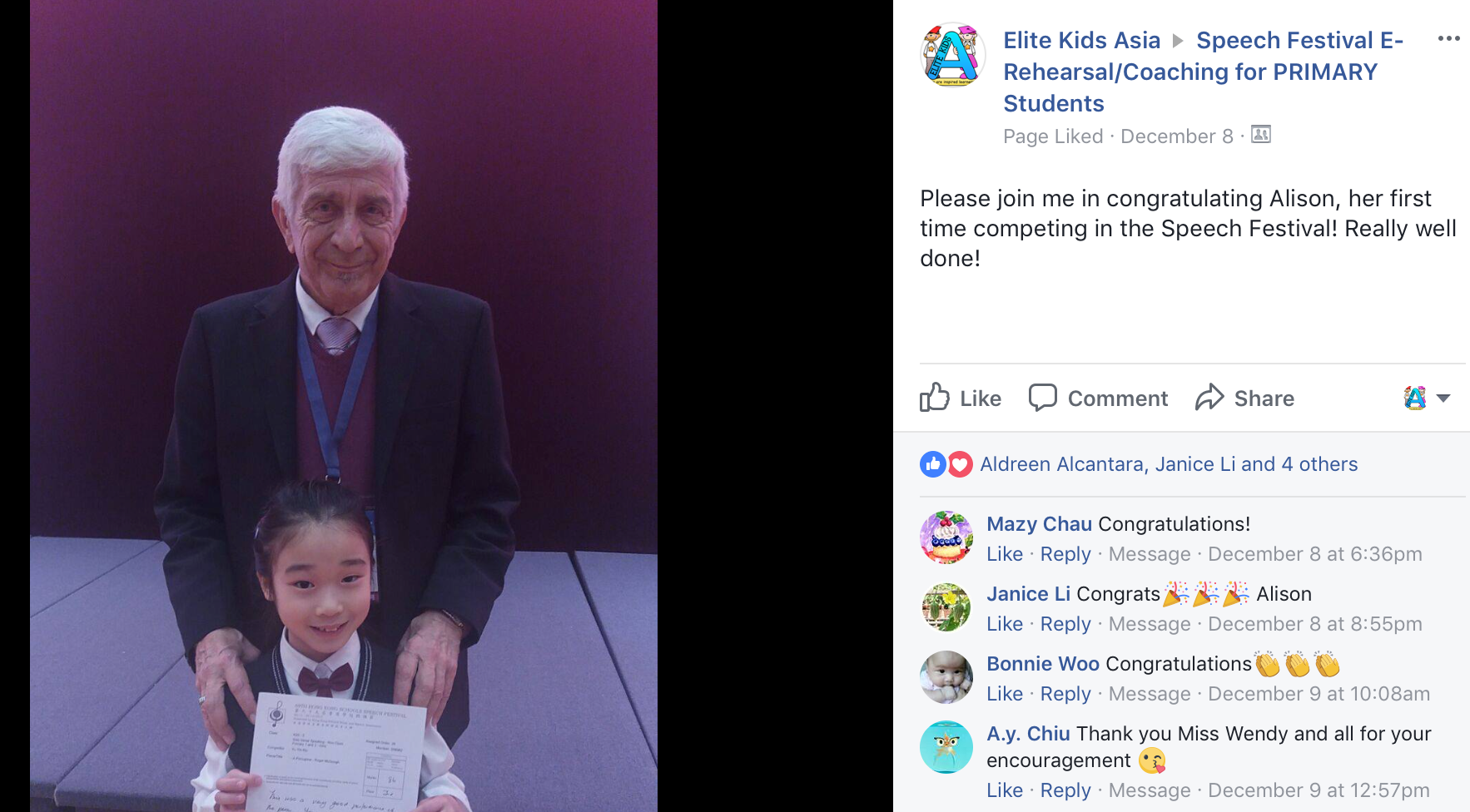 Speech Festival 2016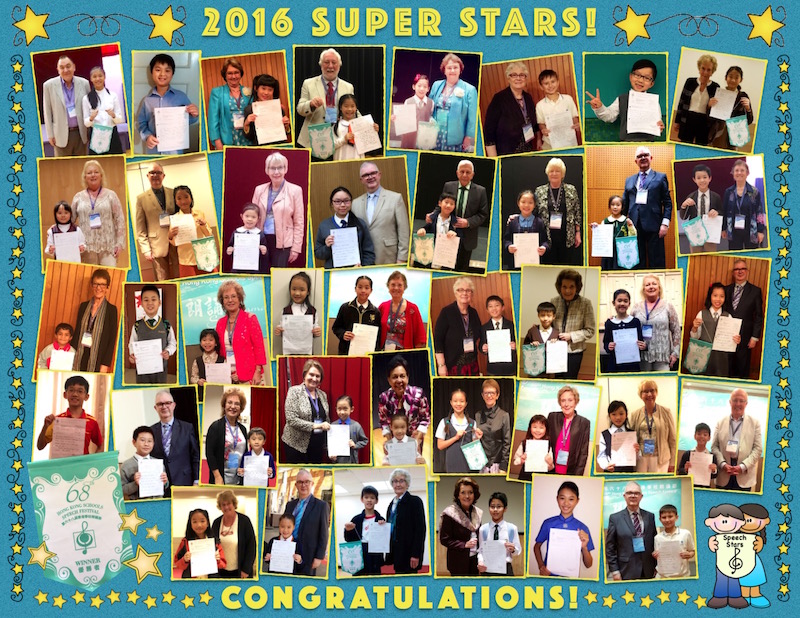 It was a record year! I love your smiles!
Sorry I can't fit you all on the picture! You are ALL stars!

Messages from Parents & Students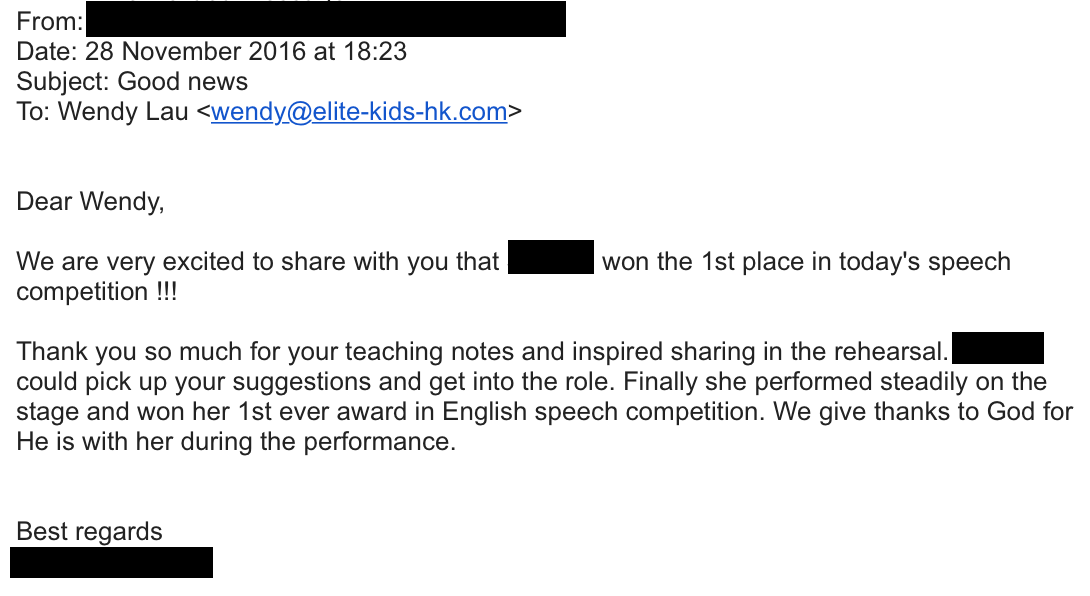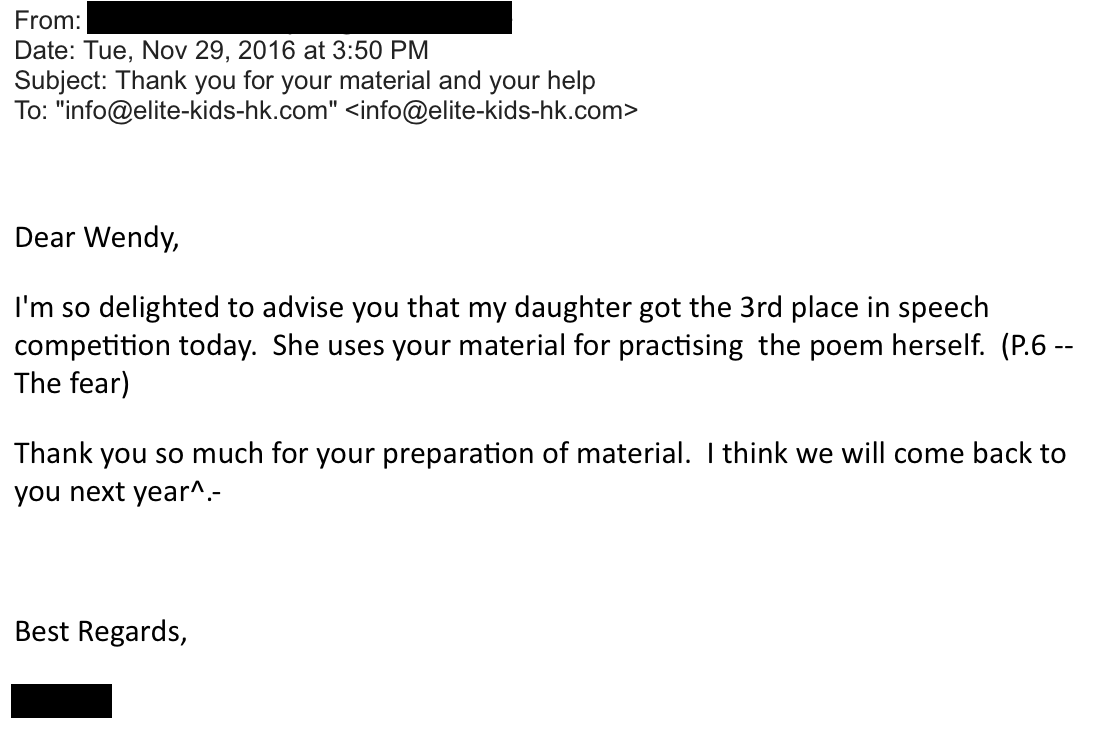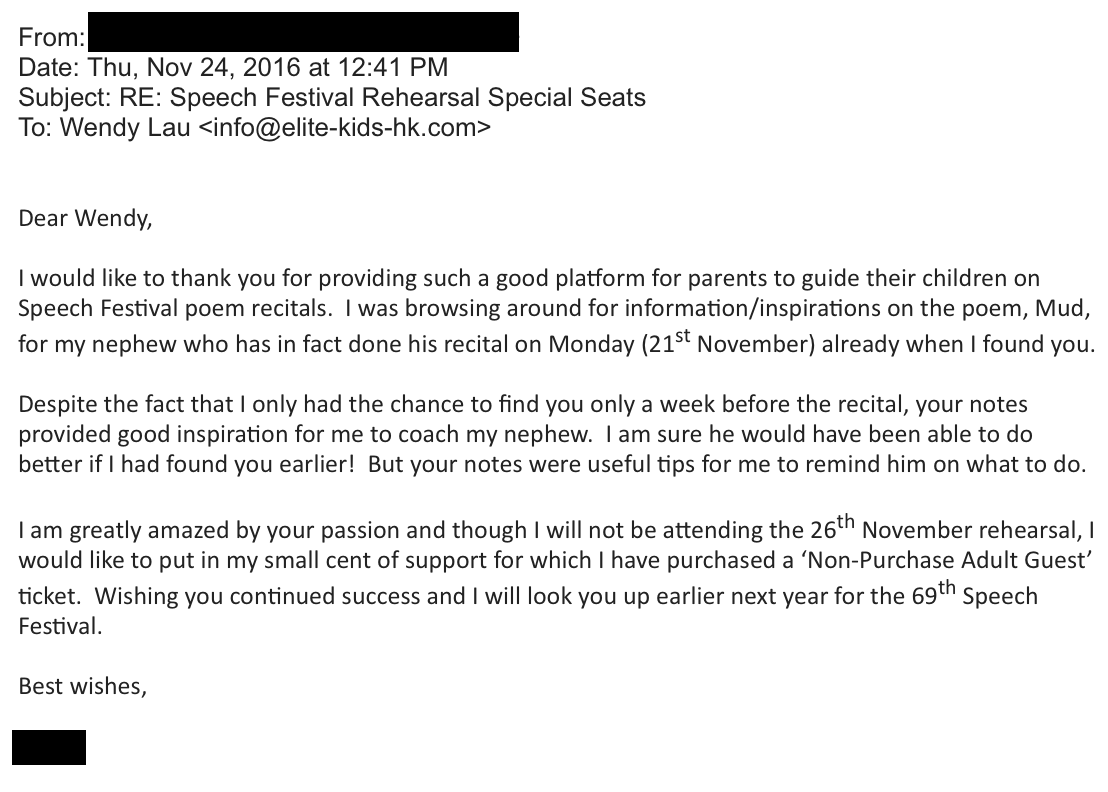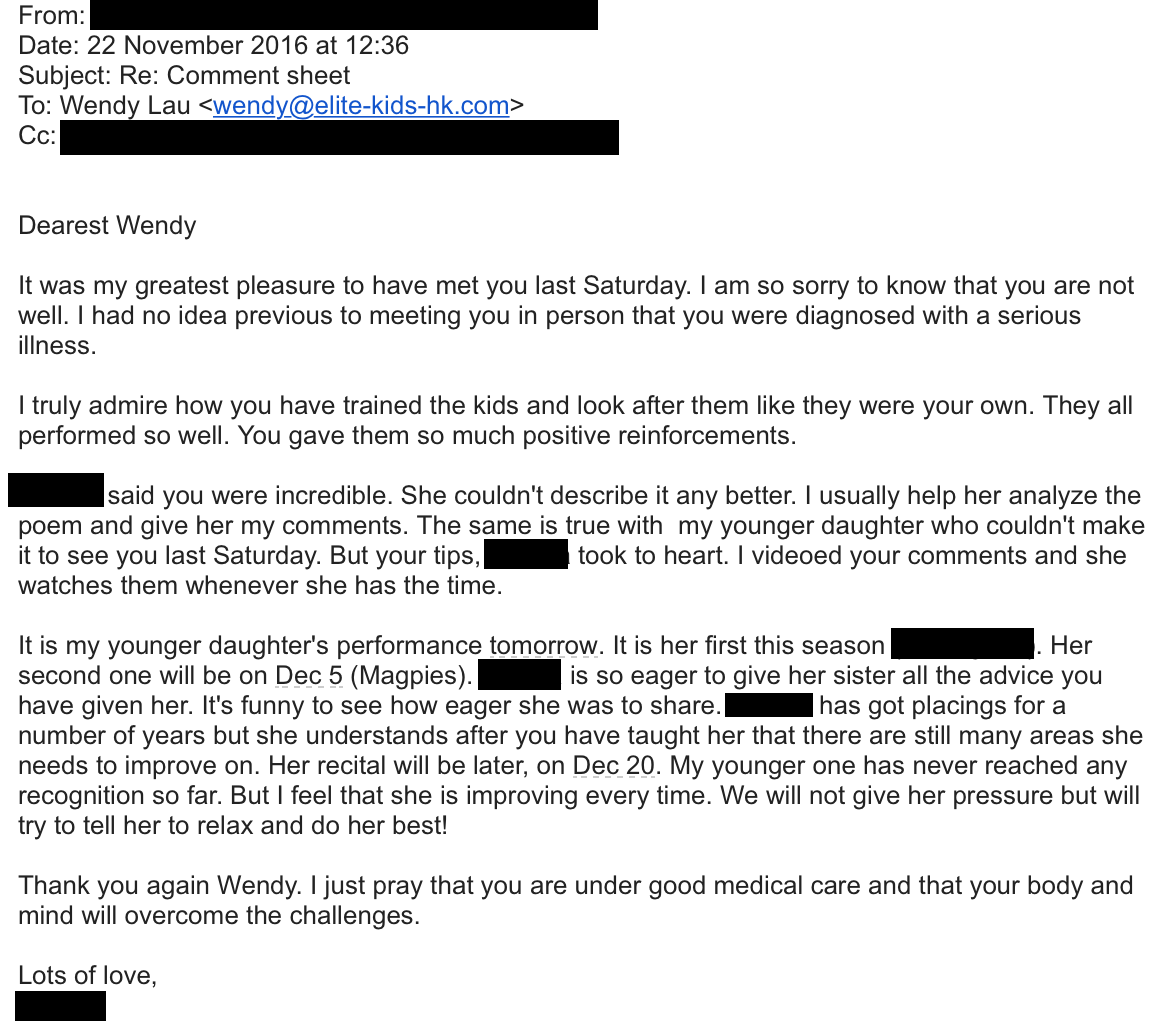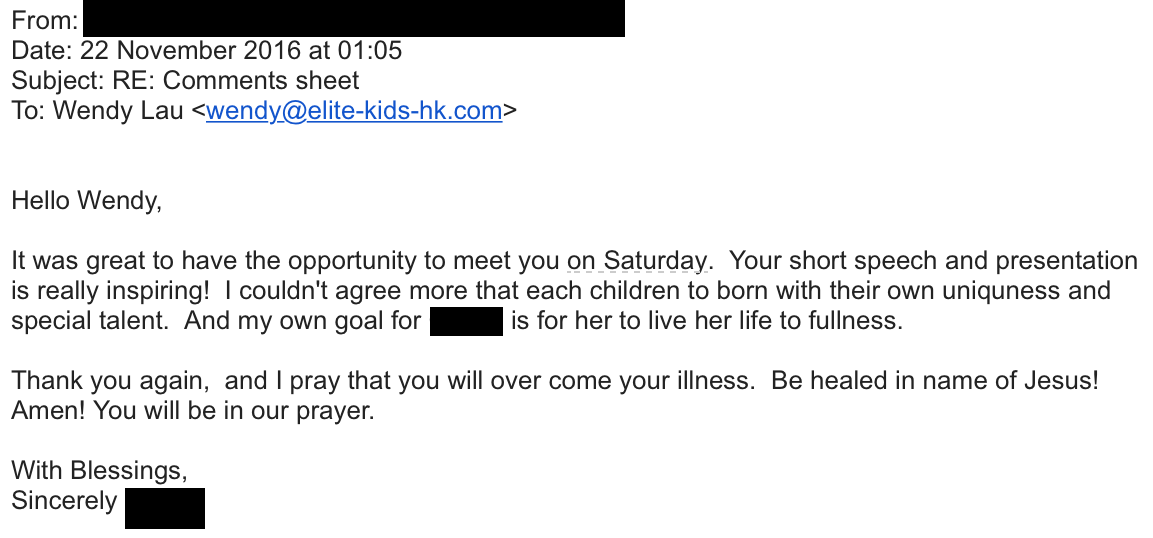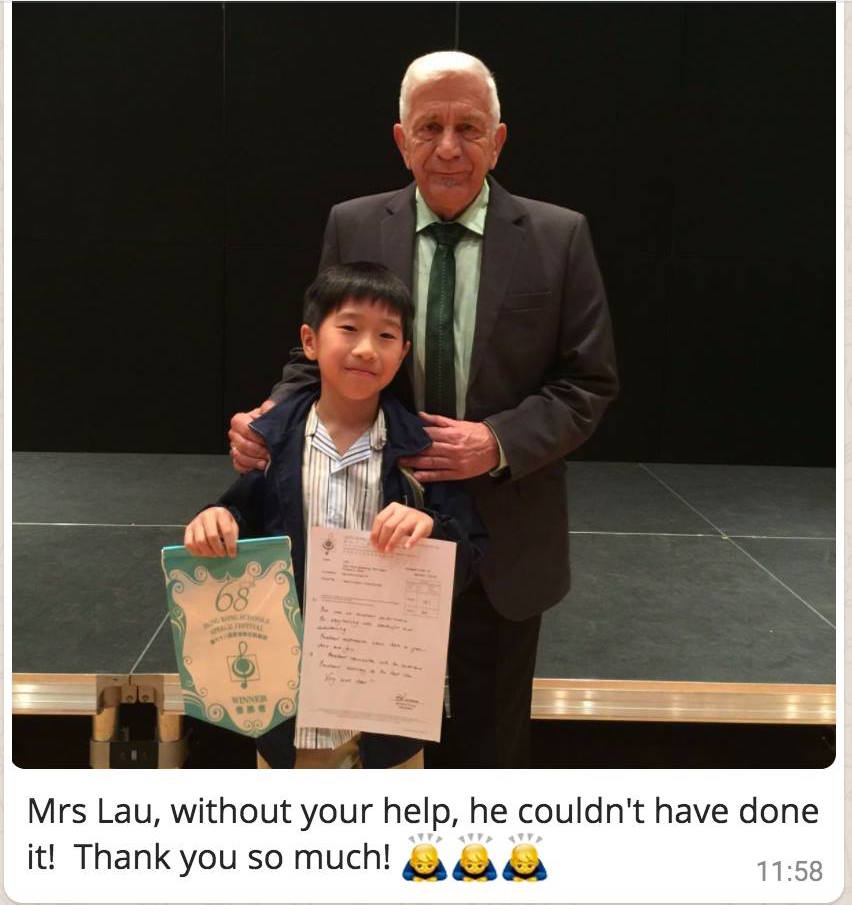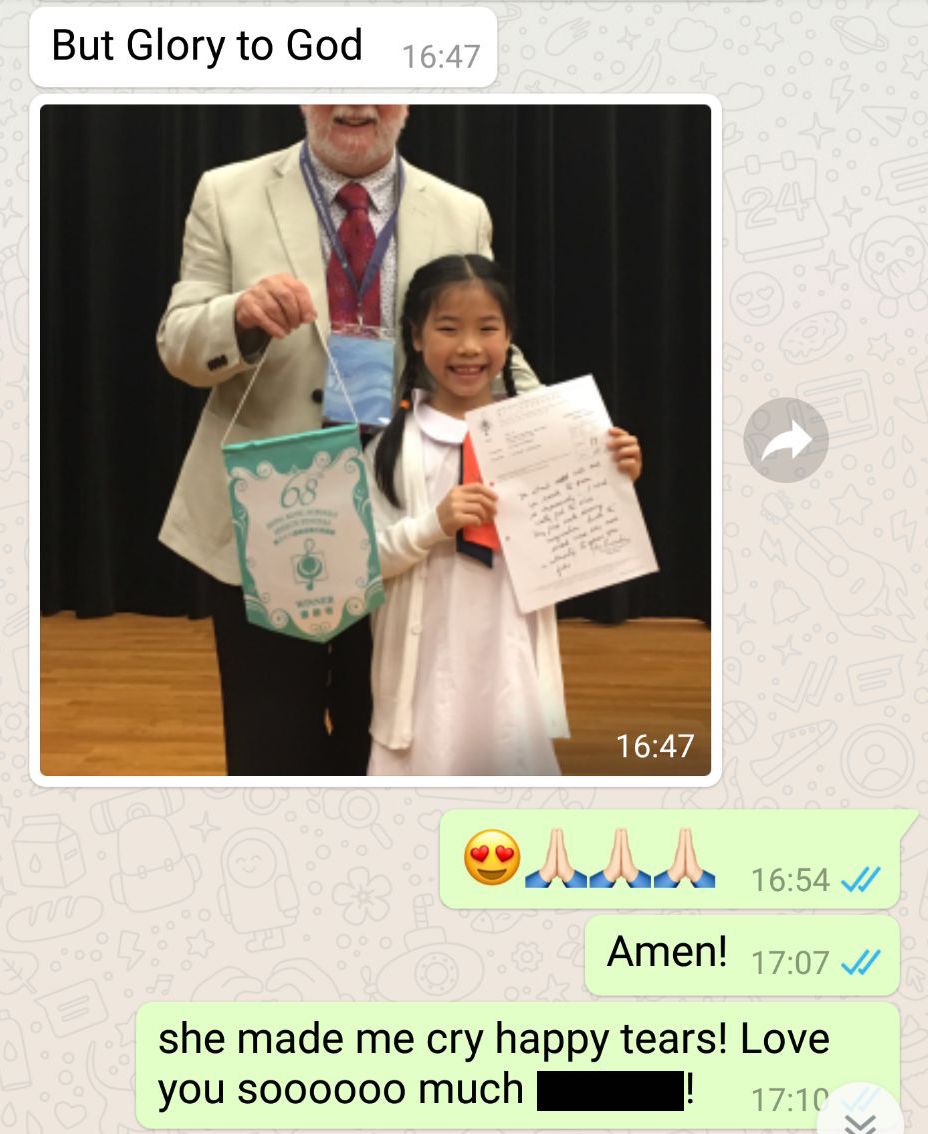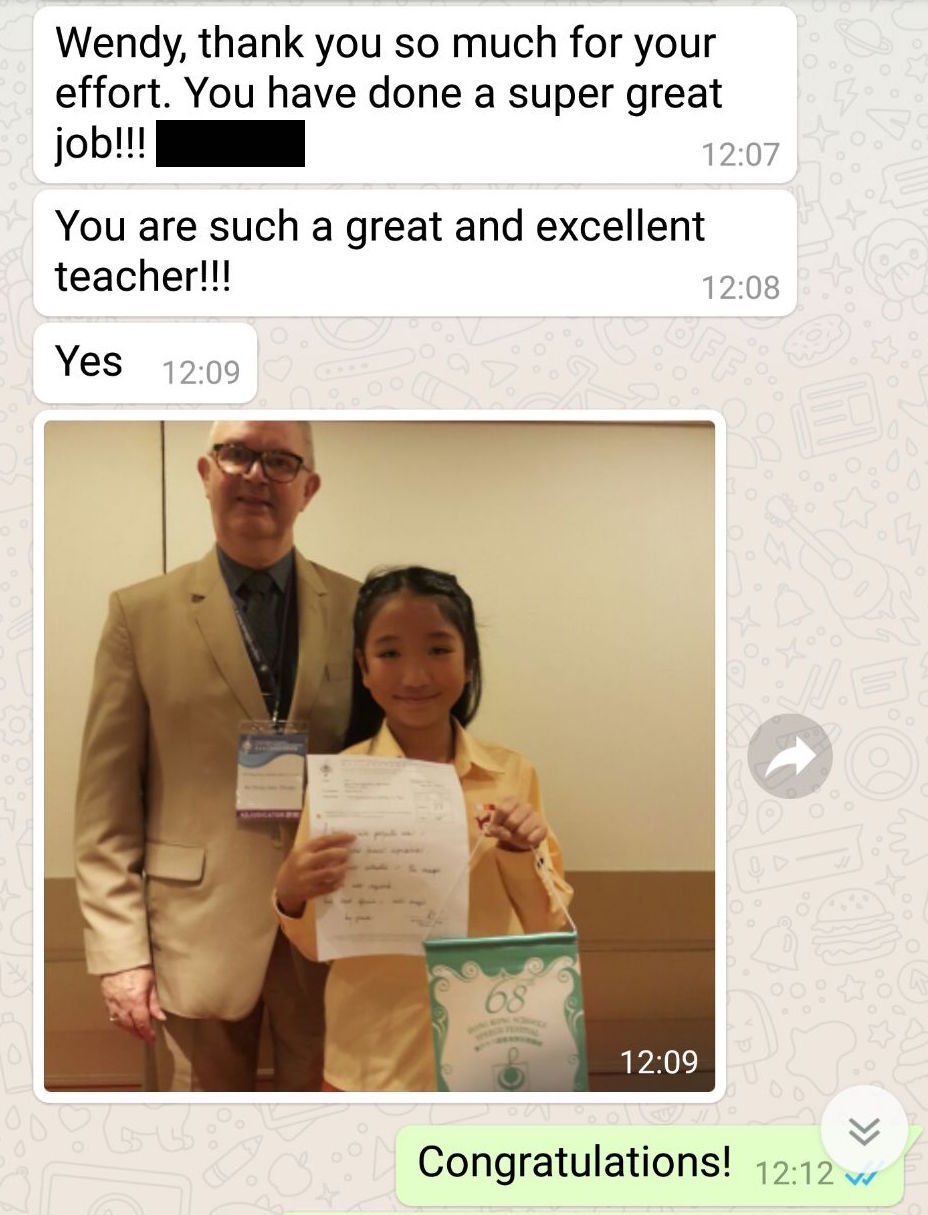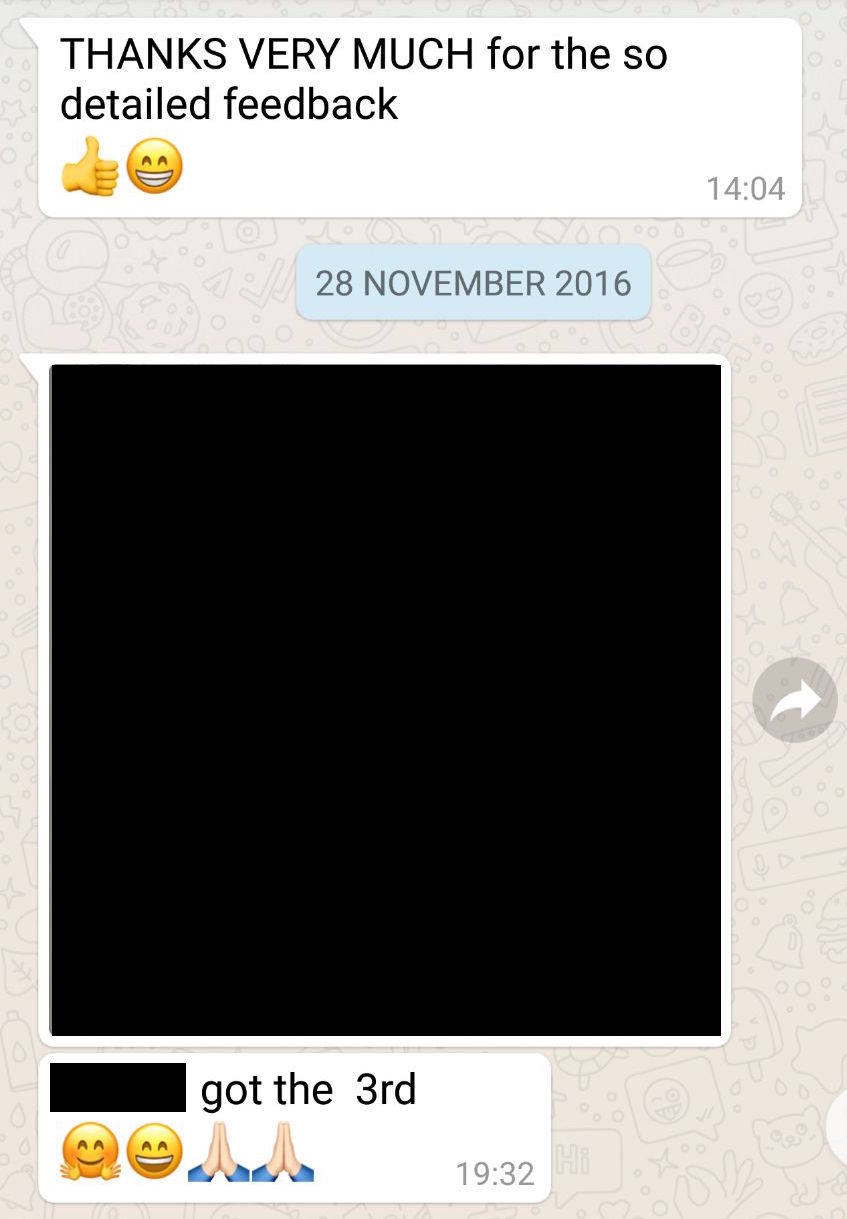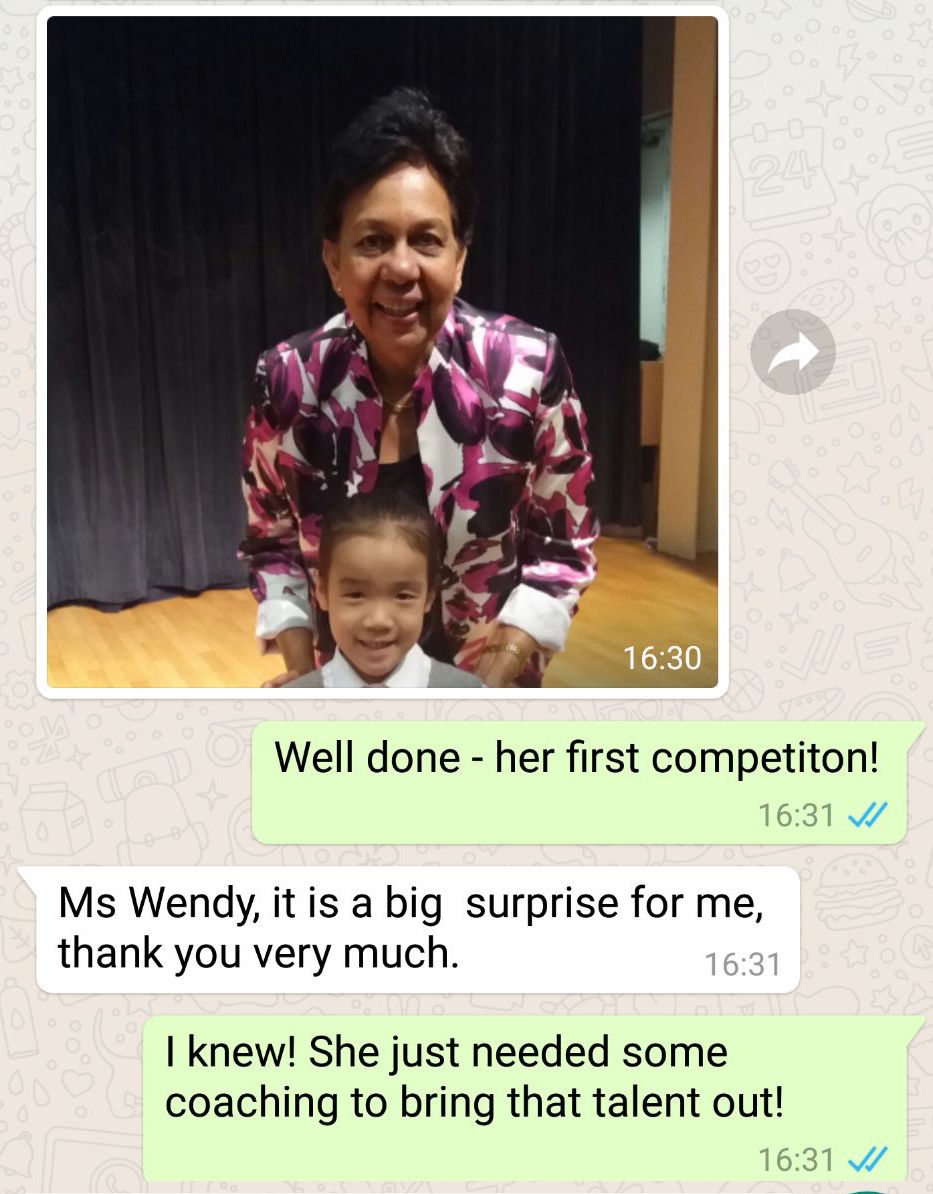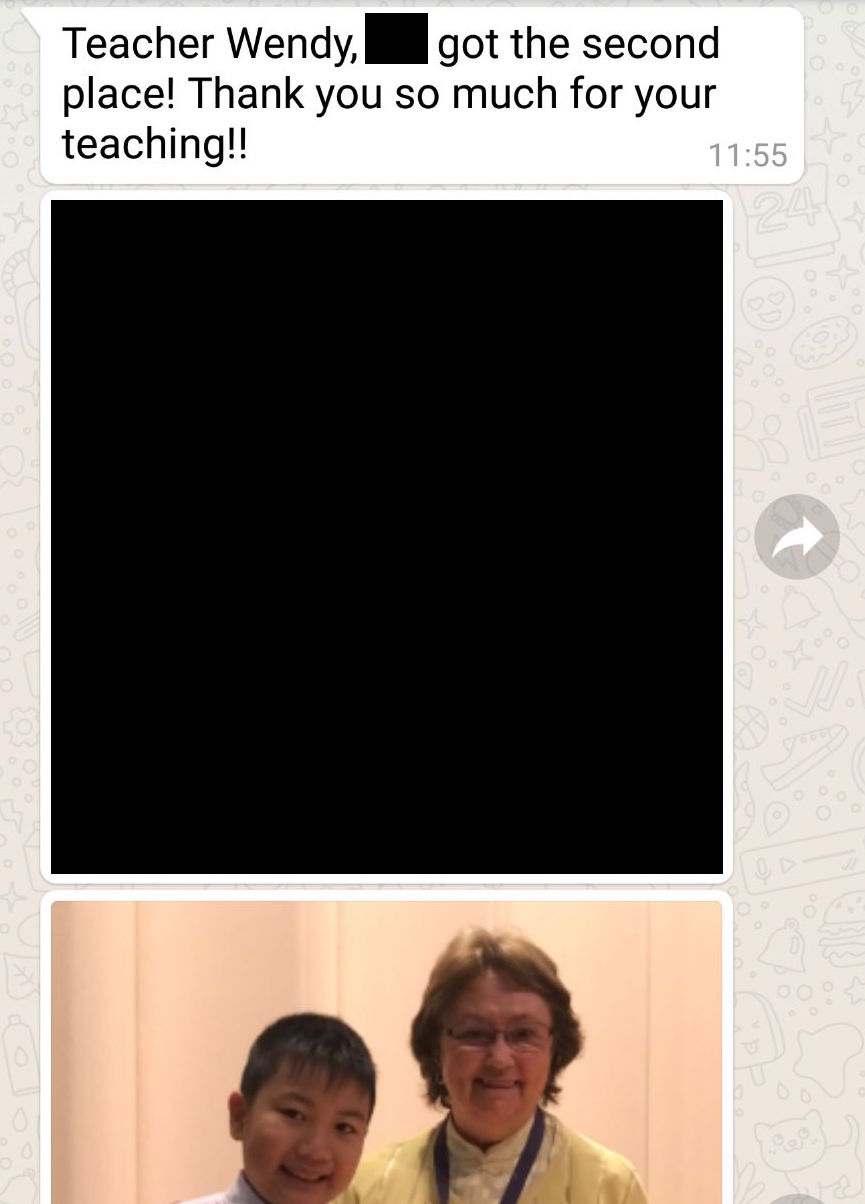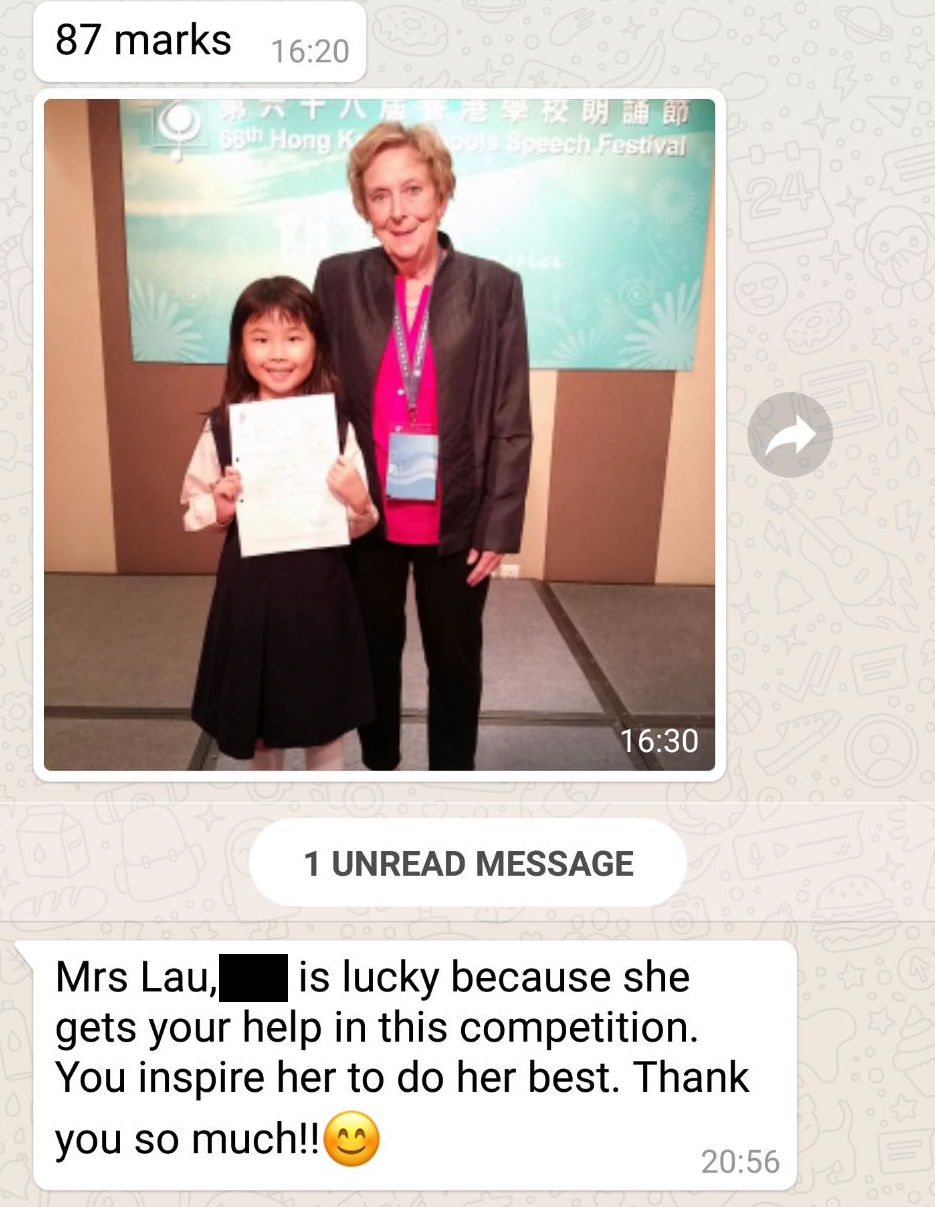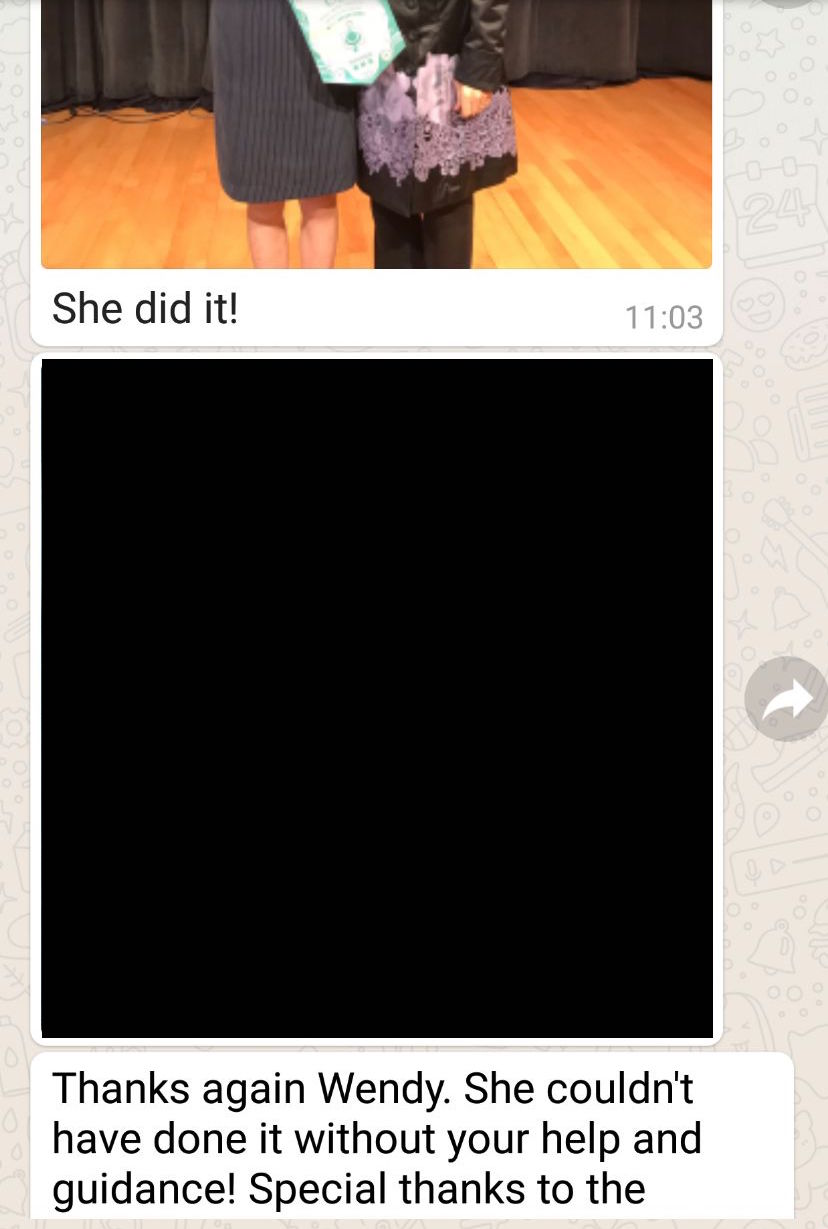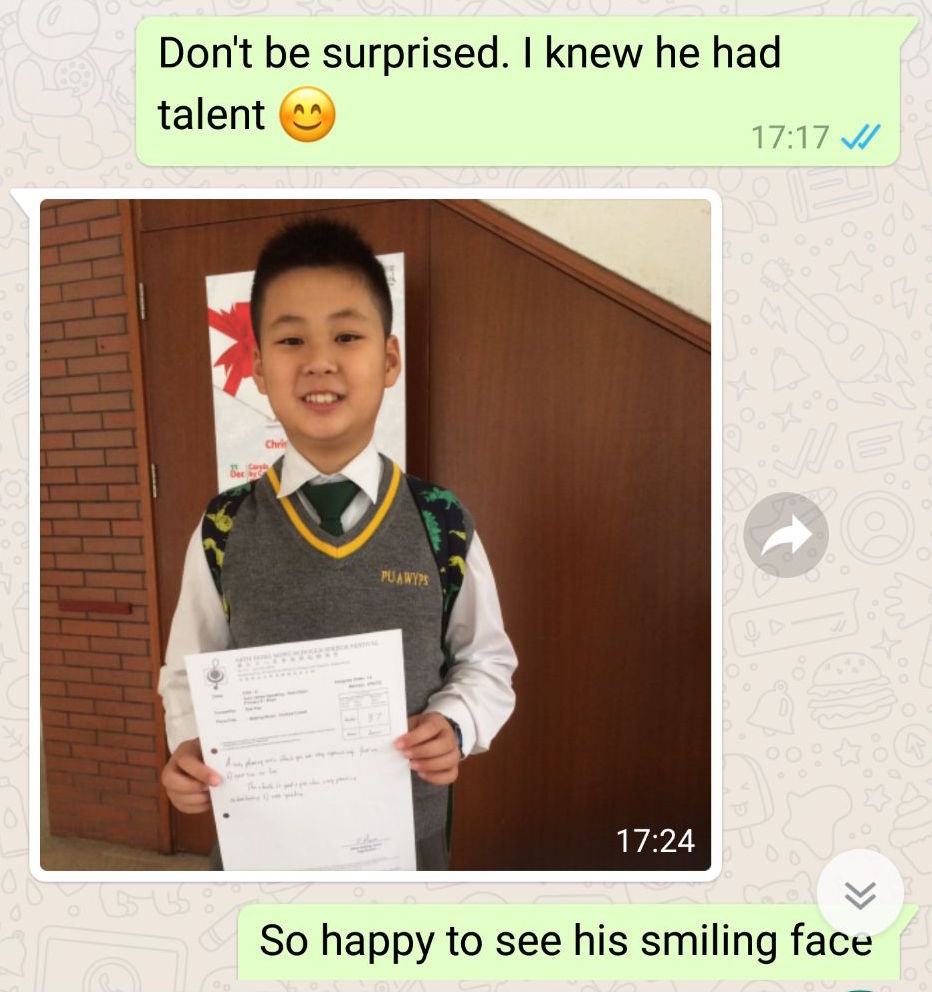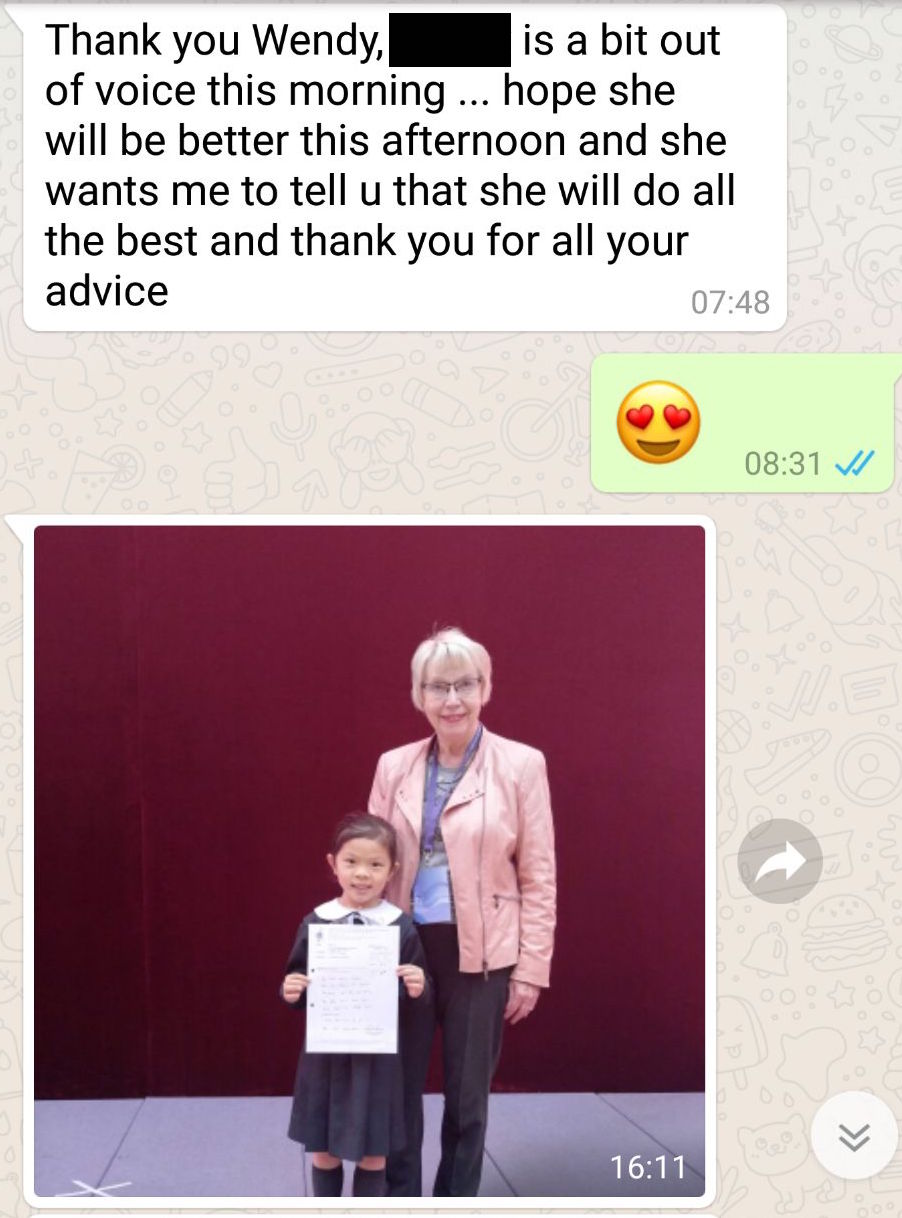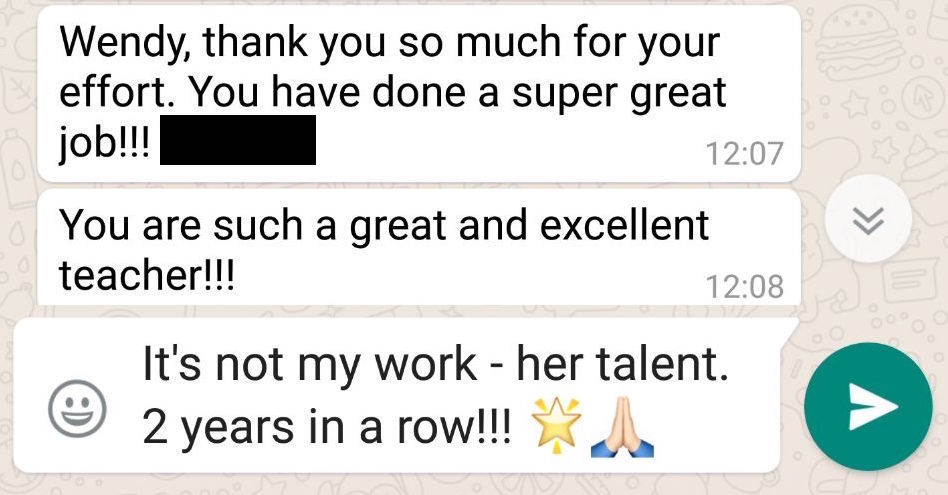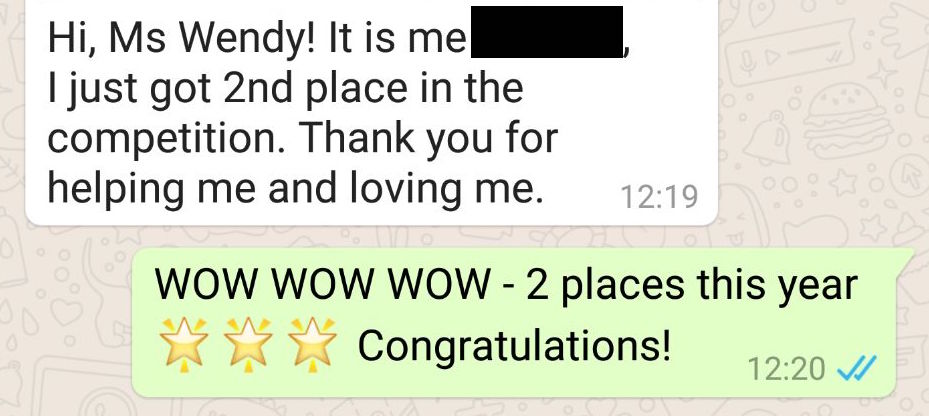 ---
---
"I am soooooo touched by the thoughtfulness and recognition that you bestowed upon Anthony. I have to say your love and dedication for students is unfathomable, and I can see God's grace in how you steer your students through their challenges, pursuits and most importantly, difficult times."
-Edna (Parent of 3 students)
---
---
"Education is not about filling a bucket, but lighting a fire!"
- William Yeats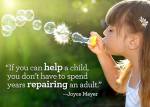 ---
---
---