Improve Writing through my
ONE-TO-ONE

Writing Skills Improvement Program
with proven track record of results!
**The One-to-One Writing Program is currently suspended. We'll send an update about the program in January after the Speech Festival is finished
.**
I am passionate about inspiring children to WANT to write.

Sadly, writing is neglected in many local schools, even elite ones due to the amount of material in the syllabus. As a result, children lose motivation to write at a very young age.
It is never too early or late to improve writing skills. Time and energy invested now will pay off later. 
It all starts with writing - good writers excel in other areas of English.

To write well students need the ability to:
come up with appropriate content points
use grammar in context
use a wide range of vocabulary
structure writing logically (I use mindmaps - see the video at the bottom of the page)
be creative
I expect to see progress and improvement through this program!

This is a non-profit personal program with the following aims:
Inspire and motivate students to WANT to write.
Improve writing skills across a wide range of text-types.
Help students with structure, content and accuracy.
Give students confidence to be creative and stand out.
---
---
Parent's Testimonial
"I am soooooo touched by the thoughtfulness and recognition that you bestowed upon Anthony. I have to say your love and dedication for students is unfathomable, and I can see God's grace in how you steer your students through their challenges, pursuits and most importantly, difficult times."
-Edna (Parent of 3 students)
My Philosophy
---
---
"Education is not about filling a bucket, but lighting a fire!"
- William Yeats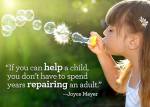 ---
---
---