Reading Week: Welcome Speech
An opening that suits the formal context, addressing the very particular audience of the speech.
Good evening teachers, students and guests. My name is Sally Chung and I am the president of the Reading Club [Introduction of speaker in an official event]. I'd like to welcome everyone to the opening night of Reading Week.
Gives the audience clear signposts about the purpose of the speech, its content and its structure. This makes the speech easier to follow later on.
On behalf of the whole school, I'd like to extend a special welcome to John Marsden, our featured author for this year's events. Tonight I'm going to talk about what Reading Week means, the importance of Mr Marsden's visit, and the events we have planned.

Childhood anecdote changes the pace and tone of the speech from a formal to a more personal one.
What was the first book you ever read [Question grabs attention of the audience]? My earliest childhood memory is of my mum reading "Good Night Moon" to me every night before bed. I learnt to love books because it meant spending time with my mum.
As I grew older, I read stories that made me passionate about Human Rights and the environment [Personal observation contains one of the main messages in this speech]. Books made me the person that I am.
Sentence links to previous paragraph. Gives rationale for telling the personal story.
That's why The Reading Club has worked so hard preparing for this week. We believe in the power of stories to inspire, inform, challenge and entertain. Books can create lasting memories and inspire you to make the world a better place [Repetition of the speech's message but now as a strong statement rather than through an anecdote].

Linking statement improves the flow of the different sections of the speech.
That leads me to our special invited guest, John Marsden. His books are extreme popular at our library with boys and girls of all ages. His stories contain important messages about friendship, compassion and the lessons of adolescence.
I'm sure his workshops will continue to inspire many of you this week [Address audience directly to grab attention]. He's also happy to answer any of your questions!
First sentence clearly states speaker's intention of listing the events coming up in the week.
Along with our Meet-the-Author night, there are many other exciting events planned for Reading Week. Our poetry slam event seeks to inspire the love of poetry. Book stalls will operate every lunch period.
You'll have the chance to buy the beautiful hand-made books created by our younger students [Unique details adds interest to list]. Competition winners for short story prizes will be announced every morning. Check the main notice board for our complete schedule of events.
The use of quotes adds variety and interest to the speech.
Before you go and enjoy the festivities, I'll leave you with two quotes. The first is by Diane Duane: "Reading one book is like eating on potato chip."[Use of humour engages the audience]
The other is by Jhumpa Lahiri: "That's the thing about books. They let you travel without moving your feet." [Ends with inspiring thought] 
Strong ending contains an inspiring call to action.

So to all of you here, now's the time to get travelling!
Return to How to Write Speeches

---
"I am soooooo touched by the thoughtfulness and recognition that you bestowed upon Anthony. I have to say your love and dedication for students is unfathomable, and I can see God's grace in how you steer your students through their challenges, pursuits and most importantly, difficult times. "
-Edna (Parent of 3 students)
---
---
"Education is not about filling a bucket, but lighting a fire! "
- William Yeats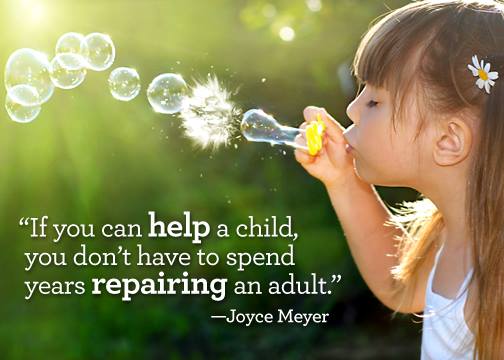 ---
---
---