Secondary School and DSE English 5* Support for Students
I provide the following support for students taking the DSE English exam:
Every student is capable of achieving 5* in writing with the right tailor-made guidance and encouragement.
Writing Coaching through my non-profit one-to-one service to focus on:
How to choose the right question in the exam
Style
Structure
Vocabulary
How to impress examiners
Learn more about my one-to-one writing improvement program for secondary school students
---
Parent's Testimonial
"I am soooooo touched by the thoughtfulness and recognition that you bestowed upon Anthony. I have to say your love and dedication for students is unfathomable, and I can see God's grace in how you steer your students through their challenges, pursuits and most importantly, difficult times."
-Edna (Parent of 3 students)
My Philosophy
---
---
"Education is not about filling a bucket, but lighting a fire!"
- William Yeats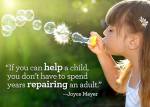 ---
---
---