English Tuition in Hong Kong

Special Announcement
I am very pleased to announce collaboration with the Learning Centre, One Stop English at Olympian City for group classes as well as individual classes. I have full confidence in the manager, Annabel and her team of professionals. My materials will be used in classes. Please contact her directly for information on courses by completing the form below and she will get back to you with schedules and courses.


Many parents in Hong Kong believe it is essential to hire an English tutor in order for students to excel in the subject. 
However, finding the right tutor is difficult and can have the opposite effect, making your child less interested in learning.
My proven coaching programs and tailor made practice books are designed to INSPIRE students to enjoy learning English and develop independence. They are low-cost yet very effective. 
You may read testimonials from parents here.
See my available learning materials for parents or tutors
to inspire students
Tips on how to get the best from tuition
I have compiled detailed tips for parents who choose to hire face-to-face tutors.

The tips cover:
Whether English tuition is useful.

What to look for in a tutor. (For example, whether it is essential hire a native speaker or a qualified teacher.)

Ways to find high quality tutors.

Suggestions regarding the focus of the tutors during the sessions and which materials to use, such as books written to match the elite school Hong Kong syllabus or to generally improve English standards.
To gain free access to these tips and ensure you receive high quality teaching for your child, please complete the form below:
---
Parent's Testimonial
"I am soooooo touched by the thoughtfulness and recognition that you bestowed upon Anthony. I have to say your love and dedication for students is unfathomable, and I can see God's grace in how you steer your students through their challenges, pursuits and most importantly, difficult times."
-Edna (Parent of 3 students)
My Philosophy
---
---
"Education is not about filling a bucket, but lighting a fire!"
- William Yeats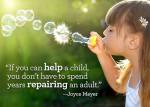 ---
---
Follow me on Social Media!
---