Information about the charity I support:
Vine Community Services Ltd
VCSL is a fully registered Hong Kong Charity supporting vulnerable families in Hong Kong including the provision of education. I support it through donating from sales and events.

To read more about this charity please visit this page:
2015 Speech Festival Fundraiser

Thank you everyone for supporting me in my campaign which raised over HK$30,000 for refugee families in Hong Kong. You have blessed many.
My 50th Birthday Campaign
Dear Parents,
Thank you from the bottom of my heart to those of you who have supported my 'donate my 50th Birthday' campaign to raise money for refugee children in Hong Kong. Over HK$40,000 has been raised and this is a HUGE blessing for the families. I am touched by your giving hearts and beautiful messages. The campaign will remain open during my 50th year as I hope to continue to bless these familes.
Wendy
親愛的家人、朋友、學生和家長:
今年五月二十五日是我的五十歲生日。在英國傳統裡,五十歲生日是個大日子,通常會大事慶祝。
但我作為一個熱心的教育工作者,我想籍此機會祝福一些需要幫助的家庭,使他們可以給孩子食物和基本教育,就是我們大都以為是理所當然的東西。
如果我曾經感動你或你孩子的生命,請考慮透過這教會連結作出捐款,多少無拘,每一分毫都寶貴。我會跟教會合作把捐款送出。這網頁會在我五十歲期間保持開放。我保證這是家正當的慈善機構。
感謝你與我分享這祝福。
愛你的 Wendy
---
Parent's Testimonial
"I am soooooo touched by the thoughtfulness and recognition that you bestowed upon Anthony. I have to say your love and dedication for students is unfathomable, and I can see God's grace in how you steer your students through their challenges, pursuits and most importantly, difficult times."
-Edna (Parent of 3 students)
My Philosophy
---
---
"Education is not about filling a bucket, but lighting a fire!"
- William Yeats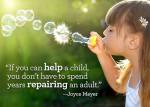 ---
---
Follow me on Social Media!
---