Tuition by Sarah Aldridge
Sarah's bio:
My name is Sarah Aldridge, I am from New Zealand and moved to Hong Kong with my husband in April 2016.  Since arriving in Hong Kong I have been teaching at a local language centre.  My classes are focused on teaching phonics, oral conversation, creative writing, Cambridge English, Oxford Trinity, speech skills (for speech festival), interview preparation for kindergarten and primary schools, reading comprehension and help with other English related school work.  My husband is the programme manager at Treasure Island, an outdoor education centre which aims to provide Hong Kong students and adults outdoor learning experiences and a greater appreciation for the environment around them. 
My educational background is in Psychology which led me to travel and also to much charitable work in New Zealand and overseas.  I graduated from Canterbury University in New Zealand, before spending a year teaching English in South Korea.  This was a great learning experience and caused me to find my feet quickly as a teacher of English as a second language.  I continued my travels and spent half a year in the Amazon region of Brazil helping in underprivileged areas with a group of likeminded students.  When I returned to New Zealand I began working for a charitable trust which had a similar focus to that of my overseas experiences and supported a number of countries in the Asia Pacific area.  It was from this platform that I moved to Hong Kong after I married in early 2016. 
A passion of mine is learning to understand what helps people to reach their full potential, not only in education but in physical, emotional and spiritual growth.  It is my belief that each person has something unique to offer the world around them that requires a healthy approach to each of these fundamental areas that make up who they are. 
I like to keep this in mind in my approach to teaching believing that learning is not a one dimensional area of growth but has a considerable overflow into all parts of one's life.  Therefore, it is important for me to create a safe and encouraging environment for students to learn, while respecting their unique make-up and learning needs.  It is a privilege for me to see students find enjoyment and confidence in their understanding of English knowing that this has a great influence in developing who they are and who they will be in the future. 
To contact Sarah to arrange Skype tuition, please complete the form here. 
---
Parent's Testimonial
"I am soooooo touched by the thoughtfulness and recognition that you bestowed upon Anthony. I have to say your love and dedication for students is unfathomable, and I can see God's grace in how you steer your students through their challenges, pursuits and most importantly, difficult times."
-Edna (Parent of 3 students)
My Philosophy
---
---
"Education is not about filling a bucket, but lighting a fire!"
- William Yeats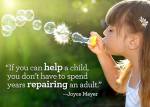 ---
---
---