E-material Samples to download
Download Drills for Skills PDF samples below (You may also watch the Drills for Skills introduction video here):

Please be patient as the file sizes are large. If you wish to receive samples by e-mail, please e-mail me.
P3 (All books except proofreading)
---
Order online.
Order through manual HSB transfer here.
---
Parent's Testimonial
"I am soooooo touched by the thoughtfulness and recognition that you bestowed upon Anthony. I have to say your love and dedication for students is unfathomable, and I can see God's grace in how you steer your students through their challenges, pursuits and most importantly, difficult times."
-Edna (Parent of 3 students)
My Philosophy
---
---
"Education is not about filling a bucket, but lighting a fire!"
- William Yeats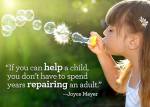 ---
---
---