Reading comprehension skills practice worksheets (challenging)
Printable worksheet books to raise your child's ability to excel in reading comprehension.
Challenging (with trick questions and traps)
Similar in format to Hong Kong exams
Wide range of text types similar to Hong Kong exams
Wide range of question types 
---
Parent's Testimonial
"I am soooooo touched by the thoughtfulness and recognition that you bestowed upon Anthony. I have to say your love and dedication for students is unfathomable, and I can see God's grace in how you steer your students through their challenges, pursuits and most importantly, difficult times."
-Edna (Parent of 3 students)
My Philosophy
---
---
"Education is not about filling a bucket, but lighting a fire!"
- William Yeats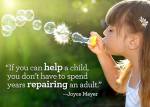 ---
---
---