Personal Hong Kong Education Consultation service by phone, Skype or Zoom
Whilst I am very busy I understand that there are very few qualified teachers in Hong Kong who have been here as long as me and I endeavour to help as far as I can. Many parents ask me for advice about schools and how to help their children. My time is limited but I do my best to fit in with your needs.
If you need personal advice I will schedule one-on-one time to discuss everything regarding your child.
Areas I will discuss include, but are not limited to:
Parent's questions:
How can I support my child.

How can I motivate my child to learn English.

How can I stop my child from losing his or her passion for English? (this WILL happen in local schools).

How can I stay ahead of the competition?

How do I choose the right school?

Should my child go overseas to study?
General questions:
Questions about my services.

Choosing the right school.

Inernational education vs Mainstream education.

The curriculum in elite local schools.

My opinion on schools.

Comparison of schools (e.g. DBS vs La Salle - I will be totally honest)

Concerns you have about your child.
I have extensive knowledge of the curriculums of elite local, international and mainstream schools. Each child is different and I can only give advice by understanding your situation, your child and long term plans.
---
The ways I consult:
Phone, Skype or Zoom (English or combo English/Chinese)
Cost $800 per hour
To make arrangements, please contact me.
---
Please note that this service is for advice only. I do not guarantee acceptance to schools or take responsibility for the outcome of any decisions made based on advice.
---
Parent's Testimonial
"I am soooooo touched by the thoughtfulness and recognition that you bestowed upon Anthony. I have to say your love and dedication for students is unfathomable, and I can see God's grace in how you steer your students through their challenges, pursuits and most importantly, difficult times."
-Edna (Parent of 3 students)
My Philosophy
---
---
"Education is not about filling a bucket, but lighting a fire!"
- William Yeats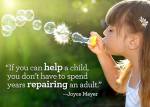 ---
---
---