Skype English Tutor Coaching
Skype lessons are more effective than face to face lessons!
Students do not need to waste time travelling.

Students can see, hear and view the lesson material as screen materials are shared and FULL involvement is expected from students.

You may install (free) software to record the lesson to refer back to later. This is highly useful as you can refer back to it and parents may see/hear. (You can't do this face-to-face). 

After the lesson, all materials will be sent to students.

Homework assignments can be set if required.

There is no cost for the software. I absorb the cost of Skype Premium.
Testimonial from students:
大家好。我是一位中五學生。我有幸與我的老師Mrs Lau一起使用Skype上課。 我認為這是一個非常好的渠道。因為我們可以通過視像通話而做出遠距離的溝通。對於學習的效率和兩者之間的溝通都更有效。
這 可以令學生隨時隨地都可以通過科技的幫助快速而有效的學習。作為學生的我 更會比較喜歡這種互動式的學習 由此 我極力推薦通過Skype作學習的渠道。
相信大家認為skype通話是一個不可靠,沒有用的教學方式,不過,從我的立場上面,我卻能夠學到很多的知識。比如,在今年的speech festival, 因為Mrs lau 不能親身指導我,我們決定skype call,只是短短半個小時的談話,就能讓我拿到第一名。所以說,skype 是一個非常方便的談話方式,所以大家不要常常認為skype call 是非常的不方便很沒有用!
How lessons work:
Lessons last one from 15 minutes to one 2 hours depending on the 

arrangement

.

Lessons are one-on-one only on a special basis.

I share my screen so teaching materials can be seen. Students also share their screens with me.

Students can see and hear me.

Interaction is encouraged throughout the lesson

Materials are sent to students before or after the lesson depending on the age/content.
---
Demo coming soon.
What you need:
The latest version of Skype (free download here)

A stable Internet connection

Headphones or speakers for your computer

A webcam if you want me to see you and a microphone if you want to participate in oral conversation (most computers have these built-in). You must have these for speech/interview preparation.
---
To request fee structure, please contact me.
---
Parent's Testimonial
"I am soooooo touched by the thoughtfulness and recognition that you bestowed upon Anthony. I have to say your love and dedication for students is unfathomable, and I can see God's grace in how you steer your students through their challenges, pursuits and most importantly, difficult times."
-Edna (Parent of 3 students)
My Philosophy
---
---
"Education is not about filling a bucket, but lighting a fire!"
- William Yeats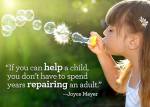 ---
---
---