English Tuition in Hong Kong

Many parents look for tutors to help their children. I regret that I do not offer any face-to-face tuition services. I do offer a very effective coaching method through Whatsapp that works very well. See below for details and further down the page for tips if you want to hire an English tutor.

My low cost, very effective coaching system
(watch the short video below)
I have been using Whatsapp very successfully now for many years to coach students through videos and audio (with many parents who will testify). Also see the video from Janice who I've been teaching from P1 to University and achieved 5**.
For a limited period I will offer your child this service for the low cost of $150 based on any e-book book you order including:
Encouraging personal message
Explanation and tips
Marking and feedback on any two tasks you choose from your child's completed work.
To add this service, please click the 'Whatsapp Tutor' when you make payment and you will receive instructions.
This is targeted to improving English grammar and areas such as tense and writing topic sentences.
This service is in place already for my one-to-one writing program. See the top Nav Bar for information. New programs coming soon:Public Speaking (speeches)
Back to book ordering page (you may order secondary and primary together and pay at once - you can update your cart as needed)
FAQs About English Tutors
Is English tuition useful?
The answer depends on the quality of the tutor and the relationship between him/her and your child.
It also depends on the level (see below for some tips). If you find a good tutor and your child enjoys the lessons, then it is definitely worthwhile.
What makes a good English tutor?
You should take the following into consideration when looking for a private English tutor in Hong Kong.
Whether the tutor is a native speaker.
Whether the tutor is trained or undergoing professional English language/literature tertiary training.
Whether the tutor is willing to prepare materials for the lessons.
Whether the tutor has experience teaching your child's level.
Whether the tutor has a knowledge of the Hong Kong education system.
How can I find a good English teacher for my child?
Word of mouth is by far the best option. If you really don't know anyone, you can use the following means to find an English tutor in Hong Kong but pay attention to the above points - there are many English tutors who do not model correct English and do not inspire children:
Ads in stores
Online placement agencies
Tuition centres
Tips on How to Make Sure Your Child Gets The Best Out of Private Tuition
Tips for different ages
These are my thoughts based on many years of experience. Of course, parents may have their own ideas. For example, some parents prefer to hire native English tutors to focus entirely on speaking skills.

Pre-kindergarten
At this level, you need a tutor who loves young children (this is more important than having lots of qualifications)
The focus of the lessons should be:
Games involving eye/hand coordination and memory skills
Phonics
Storytelling and reading
Arts and crafts
Looking at pictures
Avoid: rote learning
Kindergarten
Again, a love of young children is more important than a degree in the English language but an early childhood qualification would also be useful. A knowledge of phonics is ESSENTIAL.
The focus of the lessons should be:
Games (any that encourage interaction)
Phonics (correct modeling of sounds and methods to teach children to blend the sounds)
Story telling and reading
Arts and crafts
Early sentence forming
Preparation for primary school interviews
Primary
The focus of the lessons should be:
Speaking and discussion (to develop confidence and fluency)
Reading skills (through a text or book and related activities)
Writing skills (structure, text-types, content)
Grammar skills (explanation of the rules and practice)
Vocabulary skills (broadening vocabulary base)
Preparation for Secondary streaming exams
Secondary
The focus of the lessons should be:
Speaking and discussion (making valuable contributions with logical reasoning and being able to provide detail)
Reading skills (inference, summary, skimming and scanning)
Writing skills (question interpretation, structure, topic sentences, paragraph formation, cohesive devices, tone and genre)
Grammar skills (integrated with writing skills but particular attention should be paid to tense and prepositions)
Preparation for public exams.
What about the price?
I firmly believe in the proverb, "You get what you pay for." You can hire an English tutor in Hong Kong very cheaply but you need to question the quality. Teachers who command high prices generally have a high demand and provide quality tutoring for children which is seen as a valuable investment in your child's future.

Are there any lower cost alternatives?
For younger children or if your focus is on speaking, reading and interaction, it is worth hiring form 6 or 7 (grade 12/13) native speaker students or university students who will offer lower rates but enjoy spending time with your child.

Other tips for getting the best out of an English tutor in Hong Kong
Ensure that your child enjoys the sessions. If they see them as a chore, the benefits will not be worth the cost.
Accept that some relationships don't work. The tutor-student relationship is important. Both should feel comfortable with each other.
Ensure that you are able to communicate with your child's tutor so you have feedback on performance.
Remember that English tutors cannot work miracles. They can help your child reach his or her potential but it takes time and effort from both sides.
---
Parent's Testimonial
"I am soooooo touched by the thoughtfulness and recognition that you bestowed upon Anthony. I have to say your love and dedication for students is unfathomable, and I can see God's grace in how you steer your students through their challenges, pursuits and most importantly, difficult times."
-Edna (Parent of 3 students)
My Philosophy
---
---
"Education is not about filling a bucket, but lighting a fire!"
- William Yeats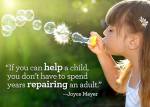 ---
---
---